LISTEN TO THE TEXT

LISTEN TO SHIRLEY PLAY & SING THE POEM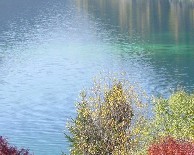 Tuesday night, I created a piece of new music to match a Chinese classical poem that was written by Tang Dynasty (618-907)poet Liu Yuxi (772 -842): Wang Dongting -- Look at Dongting Lake.

I enjoy this poem for it has painted out a beautiful view of Dongting Lake with a very simple language and rich imagination.

When we read it, we can see a very wonderful film in our mind:

The lake light is in the autumn moonlight.
Both of them are so harmonious.
There is no any wind over the lake,
its surface just like a mirror that is not burnished yet.
Looking over the Dongting Lake,
there are some green mountains in a far away,
just like some little green cups as snails on a silver dish...

Lui Yuxi is one of good Tang Dynasty poets, I have introduced two of his poems for you, and here are the links to help you to review them:

No.1 Chinese Classical Poem--0043 & Shirley Created Music-0032: Ting Zhu -- Bamboo

No.2 Shirley Created Music For Chinese Classical Poem--016: Zhuzhi Ci -- Bamboo Branch Lyrics

I do hope that my music writing, playing, singing and poem comments will be a little bit help to your Chinese learning and to know Chinese culture.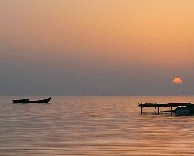 MAIN MEANING OF THE POEM

LISTEN TO SHIRLEY PLAY & SING THE POEM


Looking Over the Dongting Lake

Liu Yuxi (Tang)

The lake light and the autumn moon are so harmonious,
There is no any wind over the water,
The lake surface seems like a mirror that is not burnished yet.
Looking over some green mountains far away in the Dongting Lake,
Just like some blus cups as snails in a silver dish...


NEW WORDS AND RONUNCIATION :

Please hit any Chinese character that you need help with, to see its Chinese pinyin, pronunciation, and meaning and follow me to read it.

CHINESE CHARACTERS:

望洞庭

刘禹锡 (唐)

湖光秋月两相和,
潭面无风镜未磨。
遥望洞庭山水翠,
白银盘里一青螺。




LISTEN TO SHIRLEY PLAY & SING THE POEM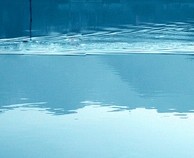 If you have any questions, comments and suggestions, please write to shirley@ebridge.cn , or shirleyz004@yahoo.com, You are welcome to publish your opinions in Forum For Friends as well.
Shirley Zhang
Written, Sung, Translated and Recorded on Sun, Dec 31, 2006