LISTEN TO TEXT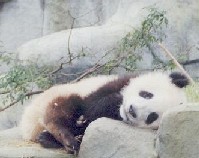 Hi, friends, today is Jan 6, 2006. I am sure that at this stage of the New Year you will have many dreams for the year to come, so I would like to present you with some new sentences to show you how to talk about your dreams in Chinese? Ok?

Note: Please click on any Chinese character that you need help with to see its Chinese pinyin, pronunciation and meaning and then to read it after me.

No. 049: 你的梦想是什么?
What is your dream?

No. 050: 去海边渡假是他的梦想。
To spend a holiday by the Ocean is his dream.

No. 051: 玛丽梦想成为全城最好的医生。
Mary dreams of being the best doctor in the town.

No. 052: 乔治昨晚梦见了他的母亲。
George dreamt about his mother last night.

qiáozhì zuówǎn mènjiànle tāde mǔqīn

No.053: 他当工程师的愿望实现了。
His dream of being an engineer has come true.

No.054: 做个好(美)梦!
Have a good(sweet) dream!

You can see that the word DREAM can be a noun, a verb and can be expressed in several different ways in Chinese. Hope this is helpful.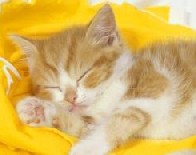 Note: Please click any Chinese character that you need help with to see its Chinese pinyin, pronunciation and meaning and then to read it after me.

If you have any questions, comments or suggestions, please write to shirley@ebridge.cn , or shirleyz004@yahoo.com, You are also welcome to publish your opinions in Forum For Friends. :-)

--Shirley
Written and Recorded On Fri, Jan 6, 2006