LISTEN TO THE TEXT

LISTEN TO SHIRLEY SANGE THE POEM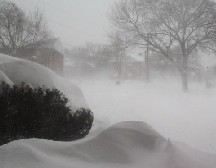 Hi, friends, today, I would like to introduce a new Chinese classical poem ? Bie Dongda ? A Farewell Song For Dongda by Tang Dynesty(A.D.618- A.D.907) poet ? Gao Shi (A.D.704- 765 A.D.).

Gaoshi had a dream to create a great career from his young times, but, his road was not easy when he was young, even, he had been a beggar. But he still kept his dream and finally, when he was about 50 years old, he became one of the 10 Jie Du Shi --governors in the country, who was in charge of both civil and military things of one or more provinces. He was the only poet on this position in Tang Dynasty.

Gaoshi had written a lot of long and great poems to sing the landscape of the border area and the war field. Both Gaoshi and Chenshen are the most important and representative poets of heroism genre in Tang Dynasty. To be called "Gao and Chen" in Chinese poety history.

This is a Juju. As a small send-off poem, instead of writing it as a sad one, Gao Shi made it full of the confidence and encouragement with an optimistic life atitude. :-)

Instead of using my piano, frist time, I wrote and played my music with a string music with the YAMAHA Key Board to accompany myself when I was singing it. Hope it is helpful to you to reamember the words in the peom. :-)

Note: Please hit any Chinese word to see its Chinese pinyin, meaning and pronunciation

MAIN MEANING OF THE PEOM

LISTEN TO SHIRLEY SANGE THE POEM:

Thousand miles yellow clouds are covering the white sun,
the north wind is singing aloud
and the snow is dancing quickly.
to send off the wild geese flying to the south.
Don't worry there is no a bosom friend ahead of your road,
Who do not know you as a famous musician in the world?


Translation By Beijing Star-light Translation Center:

A Farewell Poem to Dong Da
by Gao Shi
The sun in dimly white,
the 1000-Li clouds yellow,
The cold wind blows the wild geese in drifting snow.
Don't worry about any bosom friend ahead of road;
All over the native land,
everyone knows you.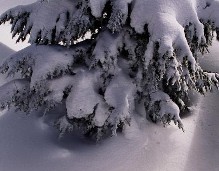 NEW WORDS:

别: bíe --leave, part from
董大: dǒng dà -- person's name. Dong Da was a famous musician who was good at lyre in Tang Dynasty. His real name is Tong Laiting (董庭兰), was a good friend of the poet's. Because he was the oldest one among his brothers, so, he was called 董大. Dong is his family name.

Note: In Chinese, family name is at the first and giving name is at the second.

千里: qiān lǐ -- thousand li
千: qiān --thousand
里: lǐ -- a Chinese unit of length, 1 li = 500 meters, 2 li = 1000 meters and 1 kilometer. (When I work on my translation, I think a poem is just an art, so, I do not like to account how many miles one thousand li equals and just say, thousand miles. )
黄云:
黄: huáng-- yellow
云: yún-- cloud, clouds
白日: bái rì -- white sun
白: bái -- white
日: rì -- sun
曛: xūn -- dusky
北风: běi fēng -- the north wind
北: běi -- north
风: fēng -- wind
吹: chuī --blow
雁: yàn -- wild goose
雪纷纷:xuě -- snow is flying in the air, means the snow is heavy
莫愁:mò chóu -- not worry
莫: mò -- no, don't
愁:chóu -- worry, being anxious
前路:
前: jián -- ahead
路: lù -- road, way
无: wú -- there is no
知己: zhī jǐ-- bosom friend
天下-- tiān xià -- under the sun, whole China under heaven, all over the world, between heaven and earth, all under heaven
谁人: shuí rén -- who
不识: bù shí -- do not know
不: bù -- no, don't
识: shí --know, recognize
君: jūn -- gentleman, you

CHINESE PRONUNCIATION

LISTEN TO SHIRLEY SANGE THE POEM:


Qiānlǐ huángyún báirì xūn,
běifēng chuī yàn xǔe fēnfēn。
Mòchóu qiánlù wú zhījǐ,
tiānxià shuírén bù shí jūn。


CHINESE CHARACTERS:
Please hit any Chinese word to see its Chinese pinyin, meaning and pronunciation

别董大
高适(704-765)

千里黄云白日曛,
北风吹雁雪纷纷。
莫愁前路无知己,
天下谁人不识君。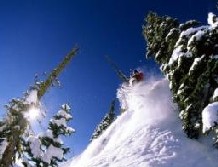 That is all for this poem, hope you enjoy it.

If you have any questions, comments and suggestions, please write to shirley@ebridge.cn , or shirleyz004@yahoo.com, You are welcomed.


--Shirley
Written, Edited and Recorded On Sun, Dec 4, 2005