LISTEN TO THE TEXT

LISTEN TO SHIRLEY SANGE THE POEM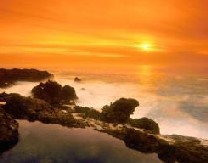 Hi, friends, we have learned a few poems and have known some poets in Tang Dynasty (A.D. 618- A.D.907).

Tang Dynasty is one of the greatest times in China's history. To correspond with that times, the poets created the greatest poems. There were many different poetry genres as well.

For example, Libai was the most important representative of the romanticism; Du Fu, Bai Juyi, Du Mu were the greatest realism poets; Wang Wei, Meng Haoran were the representative of the poetry of landscape and idyllic; Gao Shi, Cheng Shen, Wang Zhihuan and Wangchang Ling were the main and most important poets of the hero poetry...

On the poetry writing skill side, Tong Dynasty is the top times to create Chinese classical poetry's rules and forms.

So, today, I would like to introduce a new Jue Ju by Wang Zhihua: Deng Guan4 Que4 Lou2 -- Step On The Guan Yue Tower.

As usual, I wrote a piece of music for the poem and sang it for you. My new composer teacher corrected 2 musical notes for me and played the piano to accompany me as our first cooperation. Just hope it has a little bit help to you to remember the words.

MAIN MEANING OF THE POEM

LISTEN TO SHIRLEY SANGE THE POEM:

The white sun is disappearing near the mountains,
The Yellow River is flowing into the Ocean.
If you want to see the view thousands miles,
To go up on a higher floor.

Attach:

Translated 01: by Hubei Education College

AT HERON LODGE

Mountains cover the white sun,
And oceans drain the golden river;
But you widen your view three hundred miles
By going up one flight of stairs.


Translated 02: by Beijing Star-light Translation Center

Stepping up the Stork-Watchtower
By Wang Zhihuan (688-742)

The hilltop kissing the setting-sun,
The Yellow River flows to the ocean.
Stepping up a still higher building,
You may enjoy the far sightseeing.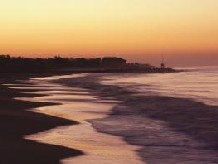 New Words

LISTEN TO SHIRLEY SANGE THE POEM:

登:deng1 -- step up
鹳雀楼:Guan4 Que4 lou2 -- place name, in today's Shanxi province.
鹳雀: Guan4 que4 -- bird's name, someone said it is "stork".
楼:lou2 -- a storied building, floor, tower
白日: bai2 ri4 --sun
依:yi1 -- lean on
山:shang1 -- mountain, hill
尽:jin4 -- disappear
黄河:huang2 he2 -- the Yellow River
入: ru4 -- into, enter
流:liu2 -- flow
欲:yu4 -- wish, desire, want
穷:qiong3 -- end, limit, thoroughly
千里目:qian1 li3 mu4 -- clairvoyance
千:qian1 -- thousand
里:li3 -- a Chinese unit of length, 1 li = 500 meters, 2 li = 1000 meters and 1 kilometer. (When I work on my translation, I think a poem is just an art, so, I do not like to account how many miles one thousand li equals. just say, thousand miles. )
目: mu4 -- eye
更: geng4 -- again
上:shang4 -- go up
一层楼:yi1 ceng2 lou2 -- a floor
一:yi1 -- one, a
层:ceng2 -- layer
楼:lou2 -- floor

CHINESE PRONUNCIATION

LISTEN TO SHIRLEY SANGE THE POEM:

Bai1 re4 yi1 shan1 ji4,
huang2 he2 ru4 hai3 liu2。
Yu4 qiong2 qian1 li4 mu4,
geng3 shng4 yi1 ceng2 lou2.

CHINESE CHRACTERS:

登鹳雀楼

白日依山尽,
黄河入海流。
欲穷千里目,
更上一层楼。

This is a Ju2 ju4 with two Dui2 Zhang4 sentences. "Dui Zhang4" means two lines follow the rules: words are same, word class are comparative or opposition, tone of the words are in some limited style. This Jue Ju uses two group of Dui Zhang sentences. For example:

白日依山尽 Bai ri yi shang jin4,
黄河入海流 Huang2 he2 ru4 hai3 liu2。

Bai ri vs Huang he -- noun vs. noun, white vs. yellow.
yi vs ru -- verb vs. verb
shang vs hai -- noun vs. noun, mountain vs. sea
jin vs liu -- verb vs. verb, the tone is "\" vs. "/")

The last two words are same, in a very good skill. :-) When you read it in Chinese, you feel very easy and comfortable. :-)

Juju can be written with Duizhang style, it can also not use Duizhang as well.

Ok, that's all for the poem. I do hope you enjoy it.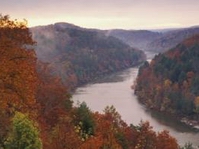 If you have any questions, comments and suggestions, please write to shirley@ebridge.cn , or shirleyz004@yahoo.com, You are welcomed.

--Shirley
Created the Music and Sang It On Mon, Nov 21, 2005
Written, Edited, and Recorded It In On Sun, Nov 26, 2005