LISTEN-TEXT

LISTEN To SHIRLEY SINGS THE POEM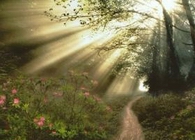 Hi, Friends, today I would like to introduce a new Chinese classical poem "Xian Si" -- in English, means Yearning or Miss (Someone), I gave it a title Red Bean Seeds. This poem was written by Wang Wei(A.D.701-761 or A.D.698-759), an important poet in Tang Dynasty( A.D.618-907). He is one of the representatives of Chinese Landscape Poetry and Landscape Painting histories. As soon as you read his poem, you have the feelings that you are enjoying a beautiful painting of landscape as well.

Anyway, instead of a landscape poem, today, I would like to show you another Jue Ju :-) This poem expresses the feelings to miss someone, maybe a friend, a lover or a family member. For helping you to remember the lyrics easily, I wrote a piece of music to match the poem and tried to sing it for you. :-)

Maybe you will ask that since original title is "Xiang Si", means " yearn ","miss ", "long for" and "think of" someone, but, why Shirley gave it a title of "Red Bean Seeds"? Because of a story, it is said, there was a woman in the ancient, after she knew that her husband had been dead in the border land, she was crying until death and became a red bean. That is why, people call the red beans to be "the Missed Seeds" as well. So, in China, when someone mentions the Red Beans, that generally relatives to some feelings of miss someone far away. :-) Anyway, most of the time people use it to express the missed feelings between lovers.

MAIN MEANING OF THE POEM:

Red beans grow in the Southland,
how many new branches will they develop in the spring?
Wish you collect them as many as possible,
They're the best things to place our feelings that miss each other.

CHINESE PRONUNCIATION

LISTEN To SHIRLEY SINGS THE POEM :

Hong2 dou4 sheng1 nan2 guo2,
Chun1 lai2 fa1 ji3 zhi1.
quan4 jun1 duo1 cai3 ji2,
Ci3 wu4 zui4 xiang1 si1.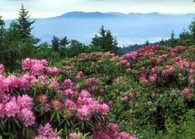 NEW WORDS:

hong2 dou4: red bean, red beans. In this poem, the Red Bean was to be used to place the feelings that people miss each other.
hong2: red
dou4:bean, beans
Note:In Chinese, we express plural meaning with a same word as a singular. It does not like in English, you have to add a "s" behind a word to see something in the plural meaning..
sheng1:grow
nai2 guo2: the southern part of the country, the South, southland
chun1 lai2: when the spring comes
chun1: spring
lai2: come
fa1: develop, grow
ji3: how many
zhi1: branch, branches
quan4: advice, suggest
jun1: gentleman, to call someone with a respected feeling, here means "you".
Note: "You" means ni3, also read "nin"2. Nin2 is respected more than ni3. We call a teacher "nin2", a classmate "ni3". I have showed you the difference "ni3" and "nin2" in the other classical poem. You can review it here.
duo1: more
cai3 ji2: collect,
cai: pick
ji2: together
ci3 wu4:this thing, here means the red bean/beans
ci3: this
wu4: thing, things
zui4: most
xiang1 si1: miss , yearn (someone -- friend, lover, family and so on), often to be used to describe the feeling of lovesickness, when we see someone is sick for a lovesickness, we say she/he is in a "Xiang Si" sickness.

CHINESE CHARACTERS]

LISTEN To SHIRLEY SINGS THE POEM :

红豆生南国,
春来发几枝。
劝君多采揖,
此物最相思。

This poem places the feelings of friends, lovers or family members to miss each other. It is very popular in China and many young children are taught to recite as soon as they start to learn speak.

Also this is a Jue Ju. Do you still remember what is a Jue Ju?

Ok, that's all for the poem. I really hope you enjoy it and help you to know something more about Chinese cultures.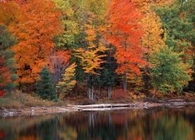 If you have any questions, comments and suggestions, please write to shirley@ebridge.cn or shirleyz004@yahoo.com, you are welcomed.

--Shirley
Written on Wed., Sep 14, 2005
Edited and Recorded it On Sat., Sep 17,2005