LISTEN TO THE NEW WORDS & NEW SENTENCES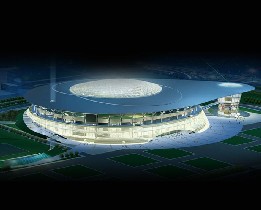 One of the biggest things in China in 2008 is the Beijing Olympic Games. As all of the Chinese, I also pay attention to it often. So, today, I would like to offer you a few new sentences about one of the images of the opening ceremony of the Beijing Olympic Games and hope it will be a little bit help to you to learn Chinese.

NEW WORDS AND PRONUNCIATION

Please click any Chinese character that you need help with to see its Chinese pinyin, pronunciation, meaning and to follow me to read it..

NEW SENTENCES

No.0195: --来自世界各地的万名孩子的微笑将成为北京奥运会开幕式留给观众的画面之一,它象征着全人类对美好未来的期盼。
-- Ten thousand smiles from children all over the world - that is the image the opening ceremony of the Beijing Olympic Games will leave its audience with, as a symbol of the bright future awaiting all humankind.

No.0196: --北京奥组委去年九月开始征集孩子们的微笑照片。
-- The Beijing Games organizers started collecting photographs of smiling children on Sept 4 last year.

No.0197:"--那将是开幕式上一个非常动人的时刻,"担任奥运会开幕式与闭幕式策划设计工作的中国著名电影导演张艺谋说。
"--It will be a very touching moment of the ceremony," renowned Chinese film director Zhang Yimou, who has been tasked with designing the opening and closing ceremonies, said.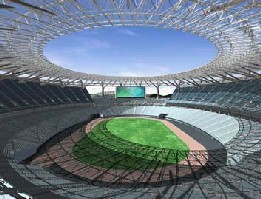 If you have any questions, comments or suggestions, please write to shirley@ebridge.cn, or shirleyz004@yahoo.com, you are welcome.

--Shirley Zhang

Written, Edited and Recorded On Sun, March 16, 2008