LISTEN TO THE NEW WORDS & NEW SENTENCES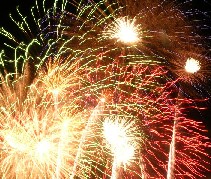 February 21, is China's Festival of Lanterns, also, it is the last day of the Chinese Spring Festival. In the night, there are many different exhibitions and activities of the lanterns in China as the last celebration of the Chinese Spring Festival and a part of Chinese cultures.

So, this weekend, I would like show you some new Chinese sentences about this topic and hope it will be a little help to you to learn Chinese language and culture.

NEW WORDS AND PRONUNCIATION :

Please click on any Chinese character that you need help with to see its Chinese pinyin, pronunciation, meaning and to follow me to read it..

NEW SENTENCES

No.0189: 春节是中国人最重要的节日,如同西方的圣诞节。
-- The Spring Festival is the most important festival for the Chinese, just like Christmas in the West.

No.0190: 中国人格外重视除夕,人们于此时阖家团聚,共进晚餐。

-- Chinese attach great importance to Spring Festival Eve. At this time, all family members eat dinner together.

No.0191: 春节通常从除夕开始,至元宵节结束。

-- Usually, people celebrate Spring Festival from the New Year's Eve to the Lantern Festival.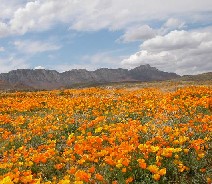 If you have any questions, comments or suggestions, please write to shirley@ebridge.cn, or shirleyz004@yahoo.com, you are welcome.

--Shirley Zhang

Written, Edited and Recorded On Sun, Feb 24, 2008