Follow Shirley to Read the New Words and New Sentences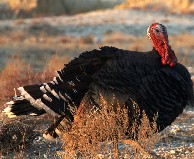 I was smiling while I was reading an article in the newspaper with the title: Turkeys Spread Wings in China and a picture with the caption 'Mr. George W. Bush pardons "May", the 2007 National Thanksgiving Turkey'. I smiled especially at the news that eight turkey-based dishes, including gongbao turkey (diced turkey with peanuts and hot sauce), turkey-stuffed moon cakes and turkey soup with gingko nuts have been developed at the University of South Yangtze in Wuxi -- My 3rd hometown, by an American team and their Chinese partners there. :-) I would like to edit some sentences from the article for you in this column.:-)

I do hope that what I have done for you will be a little help to you in knowing more about Chinese culture and in learning Chinese. :-)

New Words and Chinese Pronunciation :

Please click on any Chinese character that you need help with to see its Chinese pinyin, pronunciation and meaning and to follow me to read it..

New Sentences

No.0177: 明内苏达的农业部门希望在感恩节听到中国美食家对火鸡食品的评论。
-- On Thanksgiving Day, the Minnesota Department of Agriculture (MDA) hoped to get Chinese foodies talking turkey.

No.0178: 2006年,他们派出一个研究食品科学的项目组去中国江苏无锡的江南大学,研究开发适合当地人口味的火鸡食谱。
-- In 2006, they sent a research team to China, which worked with the food science program at Southern Yangtze University in Wuxi, Jiangsu Province, to develop turkey recipes to suit local taste buds.

No. 0179: 从2001年到2005年,中国进口了四十八万六千吨火鸡。目前中国百分之七、八十的火鸡消费者是西方人。
-- From 2001 to 2005, China imported 486,000 tons of turkey. Currently, 70 to 80 percent of the consumers are Westerners.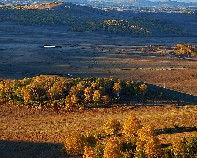 If you have any questions, comments or suggestions, please write to shirley@ebridge.cn, or shirleyz004@yahoo.com, you are welcome.

--Shirley Zhang

Written, Edited and Recorded On Sun, Nov 25, 2007