Following Shirley to Read the Poem in Chinese


Listen to Shirley to singing the Poem


Shirley Created Picture for the poem


Shirley Written Chinese Calligraphy for the Poem~~~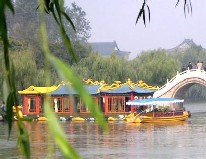 Hi, friends, are you a fan of any bird or any animal? Do you have any experience that feel a bird or an animal likes you and does not want you to leave for anywhere else ?

Today, I would like to introduce a Chinese classical poem that is expressing the feeling that some birds " do not want" a poet to leave for his new house from a pavilion on a lake:

It is just the season that spring is breezing the lake. A poet is leaving for his new house from his pavilion. When he is looking at the view around of it, he just finds that no mater the osiers in the wind, the vine on the trees are all tying some leaving feeling so that they do not want to say bye to him. Even the yellow birds that have known each other for a long time, they were singing to him, just like they are speaking some blessed words to him ? take care and good luck... :-)

With few words, this poem has painted a beautiful view with some plants, birds, sounds, colors and a character by the lake...

Just according to the meaning, I have created a picture, a piece of music, a Chinese calligraphy to match the poem.

You can hit the link to see the Calligraphy that I have written for you:

Shirley Written Chinese Calligraphy -- Running Regular 014: -- Leaving for New Home and Say "Bye" to the Pavilion Over the Lake

Also, you can hit the link to see the picture that I created for this poem:

Shirley Created Art -- Chinese Xieyi 0140:Take Care & Goog Luck!

I do hope what I have been exploring and creating will be a little bit help to you to know something more about Chinese language.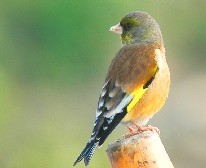 MAIN MEANING OF THE POEM

LISTEN TO SHIRLEY PLAYING & SINGING THE POEM

It is just the season that spring is breezing over the lake,
I am going to leave my pavilion for my new house,
No matter the osiers or the vine
They are all tying my emotion of the leaving,
Even the yellow birds that have been with me for a long time,
they also do not like me to leave,
so they are singing and speaking to me:
take care and good luck!
take care and good luck!

NEW WORDS AND PRONUNCIATION :

Please hit any Chinese character that you need help with, to see its Chinese pinyin, pronunciation, and meaning and follow me to read it.

CHINESE CHARACTERS:

移家别湖上亭

戎昱 ( 唐 )

好是春风湖上亭,
柳条藤蔓系离情。
黄莺久住浑相识,
欲别频啼四五声。




LISTEN TO SHIRLEY PLAYING & SINGING THE POEM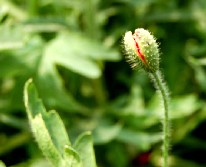 If you have any questions, comments and suggestions, please write to shirley@ebridge.cn or shirleyz004@yahoo.com. You are welcome to publish your opinions in Message Board as well.


Shirley Zhang
Written, Sung, Translated and Recorded on Sun, June 10, 2007