LISTEN TO THE TEXT

LISTEN TO SHIRLEY PLAY & SING THE POEM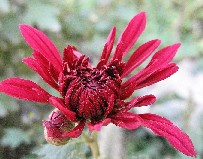 It is the first time, until Sunday evening, I have not written my new music for a classical poem. I was too busy to write and I planed to use an old one that I had written before for this week... Anyway, at about 8:00pm, I made a decision that to write a piece of music for a poem by Tang Dynasty (618 -907) poet Zhang Zhongsu -- Qiuye Qu -- A song of Autumn Night.

This is a poem that writes a dear feeling of a lady to hher husband in the far away -- in a long long autumn night, with an ancient water clock, she was making up clothes for her husband far away, when she looked up the moon in the light clouds and heard the songs of the insects out of window whole of the night, she could not help to pray, it would never frosty before she have sent the clothes that she had made for him...

With only 28 characters, we have seen a very beautiful picture in the moonlight in an autumn night... :-) I do hope that you will enjoy and my music and singing ... :-)

We have learned some poems with the similar meaning. Now, I offer you the links below and hope it is a little bit help to you to know more about Chinese culture and Chinese language.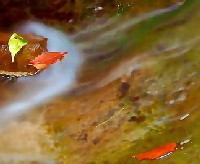 No. 1: Chinese Classical Poem 0051 & Shirley Created Music-0041: Chun Gui Si -- A Lady's Missing In the Spring

No.2: Chinese Classical Poem 0064 & Shirley Created Music-0054: Chun Yuan -- Sadness in the Spring

MAIN MEANING OF THE POEM

LISTEN TO SHIRLEY PLAY & SING THE POEM

Time has gone in the "Ding Ding" sounds of the water clock,
What a long night it is.
By the far away light clouds,
there is some moonlight.
Autumn has come and the insects are singing
whole of the night,
I pray it is never frosty,
I have not sent out of the clothes that I had made for him...

NEW WORDS AND RONUNCIATION :

Please hit any Chinese character that you need help with, to see its Chinese pinyin, pronunciation, and meaning and follow me to read it.

CHINESE CHARACTERS

ÇïÒ¹Çú

ÕÅÖÙËØ £¨ÌÆ£©

¶¡¶¡Â©Ë®Ò¹ºÎ³¤£¬
ÂþÂþÇåÔƶԹ⡣
Çï±Æ°µ³æͨϦÏ죬
Õ÷ÒÂδ¼ÄĪ·É˪¡£



LISTEN TO SHIRLEY PLAY & SING THE POEM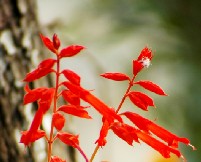 If you have any questions, comments and suggestions, please write to shirley@ebridge.cn , or shirleyz004@yahoo.com, You are welcome to publish your opinions in Forum For Friends as well.
Shirley Zhang
Written, Sung, Translated and Recorded on Sun, Nov 26, 2006