LISTEN TO THE TEXT

LISTEN TO SHIRLEY PLAY & SING THE POEM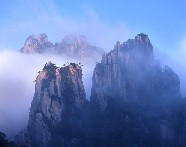 I am smiling right now when I am thinking to introduce a new Chinese classical poem by Tang Dynasty (618-907)poet -- Li Bai for he is really my favorite poet so that some of friends wrote to me and wished me to introduce the other more poets. :-)

Ok, I will do that after introducing this poem for you. :-)

This poem expresses how a high building Li was on and what he felt in the high mountain with an unique imagination as a poet. You see:

The stars were just near by him so that it was possible to pick up them as long as he stretched out his hand, anyway, he was so carefully to hold his breath and did not dare to speak aloud, because he was fear of being found by the fairy in the heaven... :-)

I enjoyed it as soon as I read it, so, quickly, I wrote a piece of music to match it on Monday night and I hope to bring you a big smile. :-)

I do hope my effort will be a little bit help to your Chinese learning and to know something more about Chinese culture... :-)

Also, you can review the poems by Li Bai that I have introduced for you via the links below:

No.6: Classical Poem 0061 & Shirley Created Music-0051:Sitting Alone Below Jingting Mountain
No.5:Classical Poem 0060 & Shirley Created Music-0050:Drinking in the Moonlight Alone
No.4: Classical Poem 0057 & Shirley Created Music-0047:To Present A Poem to Wang Lun
No.3: Classical Poem--0039 & Shirley Created Music-0029: Looking at the Lushan Mountains' Waterfall
No.2: Classical Poem 0054 & Shirley Created Music-0044:A Song of Mount Emei.
No.1: Classical Poem 0055 & Shirley Created Music-0045: Sailing from Baidi City at Dawn.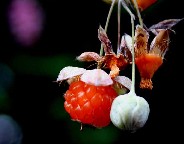 MAIN MEANING OF THE POEM

LISTEN TO SHIRLEY PLAY & SING THE POEM

Stay Overnight in a Temple in the Mountain

On the high hundred meters' storied building,
I can pick stars from the sky
as long as I stretch my hand out.
Do not dare to speak aloud,
I am fear of disturbing the fairies in the heaven... :-)


NEW WORDS AND RONUNCIATION :

Please hit any Chinese character that you need help with, to see its Chinese pinyin, pronunciation, and meaning and follow me to read it.

CHINESE CHARACTERS:

夜宿山寺

李白 (唐)

危楼高百尺,
手可摘星辰。
不敢高声语,
恐惊天上人。




LISTEN TO SHIRLEY PLAY & SING THE POEM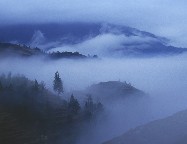 If you have any questions, comments and suggestions, please write to shirley@ebridge.cn , or shirleyz004@yahoo.com, You are welcome to publish your opinions in Forum For Friends as well.
--Shirley
Written, Sung, Translated and Recorded on Sun, Oct 21, 2006