LISTEN TO THE TEXT

LISTEN TO SHIRLEY PLAY & SING THE POEM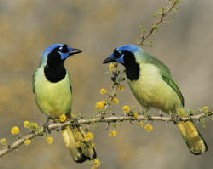 This morning, when I was running around the Shenzhen Sport Center in the breeze, when a bird was flying over my head, I got an idea to write a piece of music for a Chinese classical poem Jue Ju by Tang Dynasty(618 - 907) poet Du Fu (712-770).

It is the second Chinese classical poem that I had introduced for you last May. Then, I just founded my little web site and I had no a database, an edition system, a new words board, and also I had not started to write any music to match it yet. So, since last weekend, I have started to re-edit the first poems and to write music for them. I do hope that the quality of my work will be improved along with time and my work.

Jue Ju is a kind of traditional Chinese poems with 5 or 7 words every line, it requires the words in two lines should be opposite on part of speech, meaning, even color and so on.

You see:

Two yellow birds are singing on the green willow,
a line of egrets is flying up to the blue sky.
Looking out of the window,
the snow lies on the western mountains for a thousand years,
Seeing through the gate,
there are the ships from the eastern land of Wu.

Two vs. One, Yellow vs. White, Singing vs. Flying, Green Willow vs. Blue Sky;

Numeral vs. Numeral, Adjective vs. Adjective, Verb vs. Verb, Noun vs. Noun.

When we read them we can not only enjoy the beautiful landscape that the poet have painted for us, but also, we can enjoy the wonderful rhythm of the language...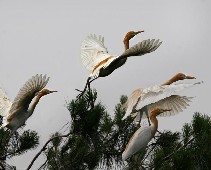 Du Fu is one of the greatest poets in Tang Dynasty and Chinese poetry history. He has a same reputation as Li Bai. Usually, people said that Li Bai's poetry is more Romantic and Du Fu's is more realistic. People thought that Du Pu's poetry has more meaning than Li Bai's. Anyway, for me, I more like Li Bai's and I feel most of Du Fu's poems are too sadness. I think, maybe for Li Bai lived in the strongest times of Tang Dynasty, but, Bu Fu lived in the times that Tang was down from the Strong.

About Du Fu, you can hit any Chinese Character below, to read something about him on the New Words Board.

I wrote a piece of music to match it and hope you enjoy it and to help your ears to understand Chinese.

MAIN MEANING OF THE POEM

LISTEN TO SHIRLEY PLAY & SING THE POEM

Two yellow birds are singing on the green willow,
a line of egrets is flying up to the blue sky.
Looking out the window,
the snow lies on the western mountains for a thousand years,
Seeing through the gate,
there are the ships from the eastern land of Wu.

NEW WORDS AND RONUNCIATION :

Please hit any Chinese character that you need help with, to see its Chinese pinyin, pronunciation, and meaning and follow me to read it.


CHINESE CHARACTERS

LISTEN TO SHIRLEY PLAY & SING THE POEM :

绝句

杜甫 ( 唐 )

两个黄鹂鸣翠柳,
一行白鹭上青天。
窗含西岭千秋雪,
门泊东吴万里船。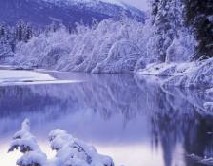 If you have any questions, comments and suggestions, please write to shirley@ebridge.cn , or shirleyz004@yahoo.com, You are welcome to publish your opinions in Forum For Friends as well.
--Shirley
Written, Sung, Translated and Recorded on Sun, Sep 25, 2006