LISTEN TO THE TEXT

LISTEN TO SHIRLEY PLAY & SING THE POEM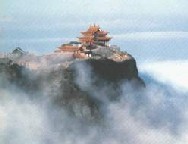 Hi, friends, do you like moon and moonlight? I guess you do. Today, I would like to introduce a new Chinese classical poem by Tang Dynasty(A. D. 618- A.D.907)poet Li Bai(A.D.701-A.D.762)Emei Shan Yue Ge -- A Song of Mount Emei Moon.

I think the most wonderful characteristics of this poem is that it has written 5 places with 10 words in the little poem with only 28 characters. Anyway, we do not feel bore, but, very comfortable to read it and to enjoy the mountains, the water and the moonlight in a very beautiful picture that the poet has painted out for us with his beautiful language.

You see, in an autumn night, a half moon is over Emei Shan Mountains, its image is in the Pingqiang River and flowing along with the water. A young boy is starting for the three Gorges from Qingxi in the night. He is saying to the moon that I do miss you but I can not see you for the mountains in the three Gorges have blocked you, so I am going down to Yuzhou to follow you...

This poem was written when the poet was only 25 years old and first time, he started to his long distance travel. So, about the "You" in the poem, there are two versions to explain it -- Moon or a friend. You can understand it according to your own thoughts.

Libai is a great poet on landscape writing, here is another poem that I have introduced to you that he wrote about another famous mountain and its waterfall, Chinese Classical Poem--0039: Looking at the Lushan Mountains' Waterfall,do you still remember it?

I do enjoy this poem, so, I have written a piece of music to match it and hope that my poem comments, music and singing is a little bit help to you to know more about Chinese culture and Chinese language.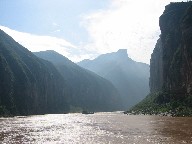 MAIN MEANING OF THE POEM

LISTEN TO SHIRLEY PLAY & SING THE POEM

A Song of Mount Emei Moon

A half moon is over Mount Emei
in an autumn night,
its image is reflecting in the Pingqiang River,
and flowing along with the water.
I am starting for the three Gorges from Qingxi
in the night.
I miss you but can not see you,
so I am going down to Yuzhou to follow you...

ATTACH: A TRANSLATION BY SOMEONE ELSE:

Song of the Emei Mountain Moon

Ermai mountain moon, half wheel of autumn.
Shadows come floating on the Pingjan River.
At night I leave Clear Brook for Three Gorges.
I miss you, unseen, as I pass by Yuzhou.

--Translated by Tony Barnstone, Willis Barnstone and Chou Ping


NEW WORDS AND RONUNCIATION :

Please hit any Chinese character that you need help with, to see its Chinese pinyin, pronunciation, and meaning and follow me to read it.

CHINESE CHARACTERS

峨眉山月歌

李白 ( 唐 )

峨眉山月半轮秋,
影入平羌江水流。
夜发清溪向三峡,
思君不见下渝州。




LISTEN TO SHIRLEY PLAY & SING THE POEM :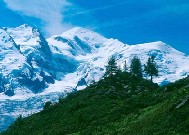 If you have any questions, comments and suggestions, please write to shirley@ebridge.cn , or shirleyz004@yahoo.com, You are welcome to publish your opinions in Forum For Friends as well.
--Shirley
Written, Sung, Translated and Recorded on Sun, Sep 3, 2006