LISTEN TO THE TEXT

LISTEN TO SHIRLEY PLAY & SING THE POEM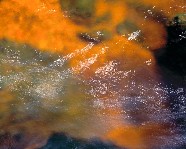 According to Chinese solar term -- a day marking one of the 24 divisions of the solar year in the traditional Chinese calendar, the 7th of August is the Beginning of Autumn (13th solar term) this year.

In Chinese culture, autumn not only relates to harvest, but also relates some feelings to miss or worry family or friends who are still in somewhere far away when the weather starts to cool day and day... So, there are thousands and thousands classical poems have written this kind of content.

Here is just a Chinese classical poem that was written by a Tang Dynasty (618 - 907) poet Zhang Ji(768 - 830):Qiu Si -- The Missing in the Autumn .

In a simple poem with only 4 lines, the poet has written out of a very alive story:

In the autumn wind in Luoyang City, a guest was missing his family so that he decided to write a letter to his home, but there were too many words in his heart and the paper could not contain them. Finally, he completed hiw letter in a hurry and gave it to a passerby. However, when the man was going to go, he stopped him and he opened his letter to read it once more because he was afraid of missing anything in his letter...

I am surprised the expression ability of Chinese language, with only 28 characters, it has spoken a wonderful little story and expressed out so many meanings, meanwhile, it has painted out a wonderful picture for us.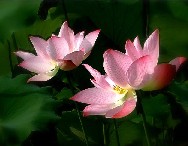 As usual, I wrote a piece of music to match it and hope my poem comments, music and singing has a little bit help to you to know more about Chinese culture and our language... :-)


MAIN MEANING OF THE POEM

LISTEN TO SHIRLEY PLAY & SING THE POEM

The missing in the autumn

The autumn wind has flown into the Luoyang City already,
I would like to write a letter to my home and there were ten thousand words want to say.
Once more I was afraid of missing any thing in a hurry,
so that I could not help to open the letter to re-read it before the passerby would take my letter to go away.


NEW WORDS AND RONUNCIATION :

Please hit any Chinese character that you need help with, to see its Chinese pinyin, pronunciation, and meaning and follow me to read it.


CHINESE CHARACTERS

秋思

张籍 (唐)

洛阳城里见秋风,
欲作家书意万重。
复恐匆匆说不尽,
行人临发又开封。




LISTEN TO SHIRLEY PLAY & SING THE POEM :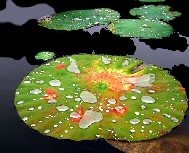 If you have any questions, comments and suggestions, please write to shirley@ebridge.cn , or shirleyz004@yahoo.com, You are welcome to publish your opinions in Forum For Friends as well.
--Shirley
Written, Sung, Translated and Record on Sun, August 13, 2006