LISTEN TO THE TEXT

LISTEN TO SHIRLEY PLAY & SING THE POEM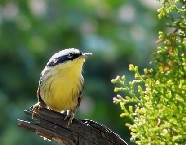 Hi, friends, today I would like to introduce a new Chinese classical poem Chuzhou Xi Jian -- By the West Gully Of Chuzhou by Tang Dynasty (A.D.618- 906) poet Wei Yingwu(A.D.737- 790).

This is a very famous poem so that it has been collected into almost every poetry anthology relates to Tang Dynasty.

This poem is good for it has written a very beautiful landscape with a very simple language -- peaceful green grass is growing by the gully, happy yellow birds are singing in the deep leaves over the tree, rapid spring tide is coming in a rain night and an alone boat is staying by the wild ferry... every line is a pretty picture and whole of the poem is just like a group of landscapes and also a wonderful picture with songs. In the beautiful view, you can see the poet and also you can not see him... everything is in your own mind. I mean it has given us a big imagination room and let us to think according to every one's different life experience...

This poem is admired by many people also for it has expressed the poet's especial taste -- to love the little grass by the gully, to live peacefully, instead of singing in the high position as the yellow birds; just love the peaceful views somewhere as an alone boat by the wild ferry, instead of going to fight for a high position in the officialdom...

I enjoy this poem for its art achievement -- I do not care for a classical poem' political meaning at all, so, I have created a piece of music to match this poem and I have played and sung it for you.

I really hope that what I have done can be a little bit help to you to know Chinese culture and to bring you a big smile.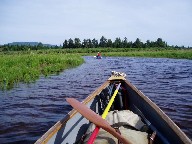 MAIN MEANING OF THE POEM

LISTEN TO SHIRLEY PLAY & SING THE POEM :

The lovely fragrance grass is growing peacefully by the gully,
The yellow birds are singing in the deep of leaves over the trees.
The spring tide is coming rapidly for the rain in the night,
An alone little boat is staying by the wild ferry...

Attaching: The Translation By Hubei Education Collage

Where tender grasses rim the stream
And deep boughs trill with mango-birds,
On the spring flood of last night's rain
The ferry-boat moves as though someone were poling.

NEW WORDS AND RONUNCIATION :

Please hit any Chinese character that you need helped, to see its Chinese pinyin, pronunciation, and meaning and follow me to read it.

CHINESE CHARACTERS :

滁州西涧

韦应物 (唐)

独怜幽草涧边生,
上有黄鹂深树鸣。
春潮带雨晚来急,
野渡无人舟自横。




LISTEN TO SHIRLEY PLAY & SING THE POEM :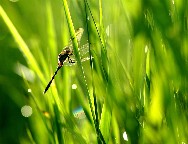 If you have any questions, comments and suggestions, please write to shirley@ebridge.cn , or shirleyz004@yahoo.com, You are welcomed to publish your opinions in Forum For Friends as well.
--Shirley
Written, Sung, Translated and Recorded on Sun, July 9, 2006