LISTEN TO SHIRLEY SINGING THE SONG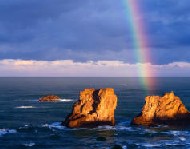 This is a Laku folk (Yunna) from movieLove Song Of Reed & Reed Pipe, Mr. Yu Yanfu wrote the lyrics and Mr. Lei Zhenpang created the music. Mr. Zhang Zhenfu and Geng Lianfeng sang them first time and made it popular...

MAIN MEANING OF THE SONG

The affection of brother and sister is long,
it just like the flowing water
to sound day and night,
Flowing water will end,
brother will always be around me.

The affection of brother and sister is deep,
it just like the banana with same root.
Brother is just like the leaves of the banana,
sister is just the heart of the banana...

a couple of swallow is flying up to the sky,
brother and I are playing the swing.
Swing is flying in the bright sky,
just like a swallow
that is flying through in the clouds...

a bows can not shoot
if it has no a bowstring ,
sister is just like the string of the bow…

The sweetest in the world is honey,
brother's heart is sweeter then the honey.
bees are coming for the blossoming,
flowers and bees can not be aparted.
bees love flowers as soon as they are born,
flowers are blossoming for the bees...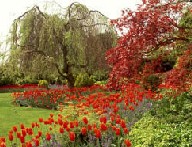 CHINESE CHARACTER AND PRONUNCIATION

LISTEN TO SHIRLEY SINGING THE SONG:

婚誓 -- Hun Shi

阿哥阿妹情意长 -- A ge a mei qingyi chang,
好象那流水日夜响 -- hao xiang na liushui riye chang。
流水也 会有时尽 -- liushui ye hui youshi jin,
阿哥永远在我身旁 -- a ge yongyuan zai wo shenpang。

阿哥阿妹情意深 -- a ge a mei qingyi shen ,
好象那 芭蕉一条根-- haoxian na bajiao yi tiao gen。
阿哥好比芭蕉叶 -- a ge haobi bajiaoye,
阿妹就是 芭蕉心 -- a mei jiu shi ba jiao xin。

燕子双双飞上天 -- yanzi shuangshuang fei shang tian,
我和阿哥(妹)打秋千-- wo he a ge/mei da qiuqian。
秋千荡 到晴空里 -- qiuqian dang dao qingkong li,
好象燕子云里穿 -- hao xiang yanzi yunli chuan。

弩弓没弦难射箭 -- nugong mei xian nan shejian,
阿妹好比弩上的弦 -- a mei haobi nu shang de xian。

世 上最要数蜜 -- shi shang zui tian yao shu mi,
阿哥心比蜜还甜 -- a ge xin bi mi hai tian。
鲜花开放蜜蜂来 -- xianhua kaifang mifeng lai,
鲜花蜜蜂分不开 -- xianhua mifeng fenbukai。
蜜蜂生来恋鲜花 -- mifeng shenglai lian xianhua,
鲜花为着蜜蜂开 -- xianhua weizhuo mifeng kai。



LISTEN TO SHIRLEY SINGING THE SONG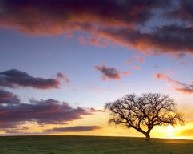 If you have any questions, comments and suggestions, please write to shirley@ebridge.cn , or shirleyz004@yahoo.com, You are welcomed to publish your opinions in Forum For Friends as well. :-)

--Shirley
Written, Translated and Recorded It Fri, May 19, 2006