LISTEN TO THE TEXT

LISTEN TO SHIRLEY PLAY & SING THE POEM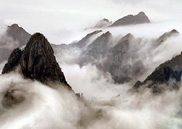 Hi, friends, now we have learned near 40 Chinese classical poems, most of them are Tang and Song Dynasty poems. Have you found anything difference between the Tang and Song poems? Usually speak, the poetry of Tang Dynasty is pay more attention to express feelings and the poetry of Song Dynasty is pay more attention to express a reason, a truth, or a philosophic theory :-) Today, I would like to introduce a typical Song poem with this characteristic that was written by the greatest poet Su Shi -- 苏轼 Ti Xiling Bi -- Writing on the Wall of the Xiling Temple. It is famous until now for its last two lines "bu shi Lushan zhen mianmu, zhi yuan shen za ci shan zhong" -- to tell us a reason why a person can not make sure Lushan Mountain's true feature, even though he has seen it for a longe time, because he himself is just in the Lushan Mountains...the meaning behind of the words is that a person does not make sure the true feature of a thing that she/he has learned or studied for a long time, just because he or she has involved it too much or just see the thing from one side or several side... So, right now "Lushan Zhen Mian Mu" -- "the truth of something." has become a Chinese idiom and the last two lines of this poem have been widely known for over 900 years since they were created by Su Shi.

About Sushi, I have made an introduction when I introduced another two poems by him Ducks Know the Spring is Coming At the First and What A Beautiful West Lake! . You can review it via the link.

I have written, played a piece of music and sang it for you and hope you enjoy it.:-)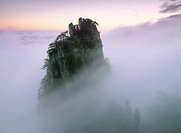 MAIN MEANING OF THE POEM

LISTEN TO SHIRLEY PLAY & SING THE POEM

Writing on the wall of Xiling Temple

It seems like a mountain ridge,
when I see it from its facade.
It becomes a mountain peak,
when I look at it from its side face.
It always has different profile
when I observe it
from far away, near, high or low places,
I can not make sure its true feature,
Just because I myself am in the Luahan Mountains...

ATTACH: A TRANSLATION BY SOMEONE ELSE:

Wall of West Forests

It is watched to be mountain ridge
or peak sideway and in a way another,
Near to watch and high or low
or afar they have nothing
in common with each other.
People cannot know clearly
the true appearance of Mount Lushan,
It is only because
they themselves are in this very mountain.


NEW WORDS

Please hit any Chinese character that you need helped, to see its Chinese pinyin, pronunciation, meaning and follow me to read it.


CHINESE CHARACTERS AND PRONUNCIATION:

题西林壁

苏轼

横看成岭侧成峰,
远近高低各不同。
不识庐山真面目,
只缘身在此山中。

What do you have felt from this little poem? I think at least two philosophic theories:

1. We have to see a thing from different angles, then we can see its true feature.

2. If we wanted to see the whole feature of a thing, then, we should have to go out of the thing itself, do not involve into the thing itself too much. :-)

Do you agree with me? Do you enjoy this poem?



LISTEN TO SHIRLEY PLAY & SING THE POEM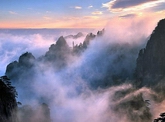 If you have any questions, comments and suggestions, please write to shirley@ebridge.cn , or shirleyz004@yahoo.com, You are welcomed to publish your opinions in Forum For Friends as well.

--Shirley
Written, Translated and Recorded On Sun, April 2, 2006