Listen to Shirley Singing the Song in Chinese Nov 26, 2008 in the US


Listen to Shirley Singing the Song In English Nov 26, 2008 in the US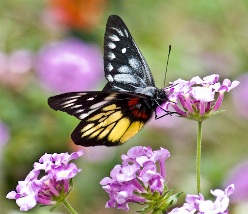 I wanted to do many things during my Thanksgiving holiday and I wanted to do something creative or sing a new Chinese song. However, the tooth extraction and my sickness stopped me and I could not sing and make any recording. So today, I would like to present to you a Chinese art song -- "Yanzi -- Swallow" that I practised singing in English and in Chinese last Friday. This is the second song that I have sung and recorded in the US and also it is the first song that I have re-translated and sung both in English and in Chinese while I have been in the US.

I really hope to bring you a smile and that the lyrics of the song will be some help to you to know more about Chinese culture and language.

Shirley Zhang

Nov 30, 2008
---------------------------



Listen to Shirley Singing the Song in Chinese Nov 26, 2008 in the US


Listen to Shirley Singing the Song In English Nov 26, 2008 in the US




Listen to Shirley Singing the Song in Chinese August 19, 2007 in China


Listen to Shirley Singing the Song In English August 19, 2007 in China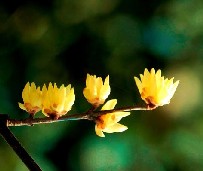 As a herald of spring, the swallow is beloved by Chinese people. There are many songs for both children and adults in China. Many people name their children Swallow.

I heard the song "Swallow" for the first time 4 weeks ago, sung by a student of my new vocal music teacher. It is a song that expresses the feeling of love of a boy for a girl who is named Swallow.

I previewed and learned the song on Monday and translated it into English. I would like to get some direction from my new music teacher and to catch up on the lesson that I had missed last Sunday. It was raining and there was a traffic jam which caused me to drive down an unfamiliar road. I could see the building near my teacher's home but I could not reach it and I lost my way at a crossroads, so that I almost drove all the way to the customs between Shenzhen and Hong Kong. I have a mobile phone in my car so I could keep in contact with my teacher while having to drive quickly on the highway. After driving for about 1.5 hours, I found my way back to the right road and finally got home. :-) I was smiling to myself that it was really nice to see a night view of the city in the rain. I taught myself the song and hoped to have the lesson on Sunday.

However, my new teacher is in Shanghai for her work in the Music College right now and she promises to teach me next Tuesday night. In the end my original teacher taught me to sing this song in Chinese Saturday night and I recorded it in English on Sunday.

Just hope the effort of mine will help you to learn a little more about Chinese culture and to improve your Chinese listening level.

MAIN MEANING OF THE SONG:

Swallow ah,
listen to me to sing,
my beloved swallow song,
dear, listen to me telling you,
swallow ah.

Swallow ah
your nature is happy,
kind and alive,
your smiles are like
stars flickering.

Ah... ah...

Eyebrows are bending,
eyes are bright,
neck is even,
hair is long,
you are my girl,
swallow ah,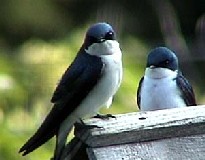 Swallow ah,
do not forget your promise,
do not change your heart,
I am yours,
you are my swallow ah,

ah... ah....

CHINESE CHARACTER AND PRONUNCIATION :

燕子 -- Yanzi

燕子啊 -- Yanzi a,
听我唱歌 -- ting wo gechang,
我心爱的燕子歌 -- wo xinai de yanzi ge,
亲爱的 -- qin ai de,
听我对你说一说 -- ting wo dui ni shuo yi shuo,
燕子啊--Yanzi a。

燕子啊Yanzi a,
你的性情愉快 -- ni de xingqing yukuai,
亲 切 又 活 泼 -- qinqie you huobo,
你 的 微 笑 好 象星星 -- ni de weixiao haoxiang xingxing,
在 闪 烁 -- zai shanshuo。

啊... 啊... -- a ... a...

眉毛弯弯 -- Meimao wanwan,
眼睛亮 -- yanjing liang,
脖子匀匀 -- bozi yun yun,
头发长 -- toufa chang,
我的姑娘-- wo de guniang
燕子啊 -- yanzi a。

燕子啊-- Yanzi a,
不要忘了你的诺言变了心 -- buyao wang le ni de nuoyan bian le xin,
我是你的 -- wo shi ni de,
你是我的燕子啊 -- ni shi wo de yanzi a。
啊... 啊... -- a ... a ...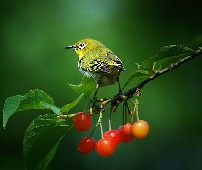 If you have any questions, comments or suggestions, please write to shirley@ebridge.cn, or shirleyz004@yahoo.com, You are welcome to publish your opinions in Forum For Friends. :-)

--Shirley Zhang
Written, Translated, Sung and Recorded on Sun, August 19, 2007