Listen to Shirley Singing the Song in Italian on Jan 13, 2008


Listen to Shirley Singing the Song In English on Jan 13, 2008


Listen to Shirley Singing the Song in Chinese on Jan 13, 2008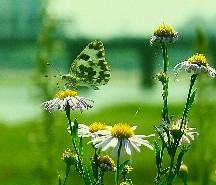 I have now had 22 singing lessons with my new music teacher from Shanghai Music College. The lessons are in the evening and I find it difficult to drive there at night because road works near her home mean that some streets are unlit and the road layout has been temporarily changed. I often have to guess the correct route and sometimes follow buses which throw up dirty dust and the return journey takes two hours for a one hour lesson. In spite of this, every time when I am driving home from my lesson I feel good for having learned so much from her. I feel that I have learned more in these 22 short lessons that I did in 250 previous lessons stretching over some four and half years.

Now I feel how important it was to have found myself a good teacher.

My new teacher is very busy, all her high school students were accepted at Music College in 2007 and her reputation has spread rapidly so that now more students than ever want to learn from her. Because of this she does not normally accept adult students so I feel very lucky to have her as my teacher and to get her special direction ? she does not only teach me to sing and often asks me to read something about music history or something from a textbook as homework.

So, I really cherish every minute of her lessons and always take my computer to make a recording. :-)

This week, she directed me to review the Italian song Caro Mio Ben that I had learned last September and asked me to recite the lyrics, which I did it this weekend, and also I watched many DVDs by various music professors to learn something about this song.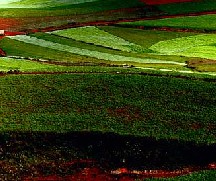 I have read and recited the lyrics, I have heard the CD by Pavarotti and I have sung it about 100 times already, so much so that now my tongue is aching. :-)

I will never be a professional musician but I just want to try my best at anything that I do and to offer all the friends who come to this little web site my best effort. So, even though I do not think that my singing is good enough yet, I tried to re-record this song in Italian, English and Chinese because I do feel that my first Italian song that I learned last September was at a low level because of my poor Italian language and singing skill...

Maybe in 3 months, I will re-record it again for the same reason. :-)

I do hope that my effort will be a little help to you in learning Chinese and in improving your Listening Level. I do hope that you are smiling at finding that I have made a little progress in my Italian language and in my singing…



Listen to Shirley Singing the Song in Italian on Jan 13, 2008


Listen to Shirley Singing the Song In English on Jan 13, 2008


Listen to Shirley Singing the Song in Chinese on Jan 13, 2008

LYRICS IN ITALIAN

Caro mio ben,
Credimi almen,
Senza di te languisce il cor.

Il tuo fedel
Sospira ognor.
Cessa, crudel,
Tanto rigor!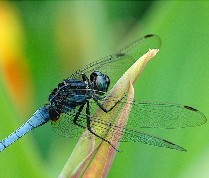 Caro mio ben,
Credimi almen,
Senza di te languisce il cor.


MAIN MEANING OF THE SONG

Ah, dearest love,
if you should leave,
heaven above,
knows how I'd grieve.

Your faithful friend
Sighs without end
This cruel torment
Cease now I pray


Ah, dearest love,
if you should leave,
heaven above,
knows how I'd grieve.


CHINESE CHARACTERS AND PRONUNCIATION

我亲爱的 -- Wo qinai de,
请你相信 -- qing ni xiangxi,
如没有你 -- ruguo meiyou ni,
我心中忧郁 -- wo xin zhong youyu。

你的爱人正在叹息-- Ni de airen zheng zai tanxi,
请别对我无情无义-- qing bie dui wo wuqing wuyi,
请别对我无情无义-- qing bie dui wo wuqing wuyi。
无情无义-- wuqing wuyi。

我亲爱的 -- Wo qinai de,
请你相信 -- qing ni xiangxi,
如没有你 -- ruguo meiyou ni,
我心中忧郁 -- wo xin zhong youyu。



Listen to Shirley Singing the Song in Italian on Jan 13, 2008


Listen to Shirley Singing the Song In English on Jan 13, 2008


Listen to Shirley Singing the Song in Chinese on Jan 13, 2008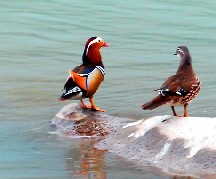 If you have any questions, comments or suggestions, please write to shirley@ebridge.cn, or shirleyz004@yahoo.com, You are welcome to publish your opinions in Forum For Friends. :-)

--Shirley Zhang
Written, Translated on Sun, Sep 23, 2007
Recorded it on Sun, Jan 13, 2008