Listen to Ms. Chen Hong to Sing the Song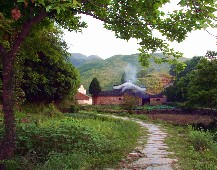 It is near the most important Chinese Festival -- Spring Festival and also Chinese New Year's Day Holiday. During the longest national holiday, as soon as we can, we will go come back home to visit our parents.

As a nation that has a history for 5000 years, we admire the traditional culture to look after our parents after we have grown up. Even though there is a tradition that the old people will give their children red bags with money as their lucky wishes, right now, more and more adult children do not accept the red bags from their parents, but we gave our red bags with money to our parents and our children on Chinese New Year's Day. In my family, my parents have their retirement pension and the medicine insurance, but, every child will give some money or gifts to our parents on Chinese New Year's Day. After buying a new apartment for our parents as a gift when they were 73 years old, both of my brother and I decided to pick up our parents to Wuxi when they were 80 years old and my brother and his wife wanted to stand the duty to look after them. However, since my parents chose to live in a rest house with more old people together, I have increased my money to equal or more than their retirement salary yearly to help them to live better and freer.

As children, the best happiness thing of us is to see our parents healthy and happy every day, just like "two old children" with their 83 years old. :-)

So, this week, I would like to introduce one of the most popular songs during the Spring Festival in China. I have translated it into English, but, I have had no time to record it yet. So, I just show you the original singing by Ms. Chen Hong.

I do hope that is a little bit help to you to know more about Chinese culture and to improve your Chinese listening level.

MAIN MEANING OF THE SONG:


Listen to Ms. Chen Hong to Sing the Song

Often Going Back Home to Visit Parents

Finding a leisure,
Finding a time,
Taking children,
going back to visit parents...

With smiles,
with wishes
taking spouse,
going back to visit parents...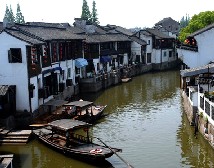 Mother prepares something repeating,
father cooks delicious food.
the life's troubles to talk with mother,
the business things to talk with father.

Often going back to visit parents,
at least helping mother to clean the kitchen,
Old parents don't want to us doing anything more,
they are just wish us to reunite...

Often going back to visit parents
at least helping father to massage on his shoulders.
Old parents don't want to us doing anything more,
they are just wishing us safe and good luck.

CHINESE CHARACTER AND PRONUNCIATION :

常回家看看 -- Chang Giujia Kankan

找 点 空闲 -- zhao lian shijian ,
找 点 时间 -- zhao lian shijian,
领着孩子 -- ling zhe haizi,
常回家看看 -- chang huijia kankan。

带上笑容 -- dai shang xiaorong,
带上祝愿 -- dai shang zhufu,
陪同爱人 -- peitong airen ,
常回家看看 -- chang huijia kankan。

妈妈准 备了一些唠 叨 -- mama zhunbei le yixie laodao,
爸爸张罗了一桌好菜 -- baba zhangluo le yi zhuo hao cai,
生活的烦恼向妈妈说说 -- shenghuo de fannao xiang mama shuoshuo,
工作的事情向爸爸谈谈 -- gongzuo de shiqing xiang baba tantan,

常回家看看 -- chang hui jia kankan,
回家看看 -- hui jia kankan,
哪怕帮妈妈洗洗筷子 -- na pa bang mama xixi kuaizi,
刷刷碗 -- shuashua wan,
老 人不图儿女为家做多大贡献啊--laoren bu tu ernǚ fei jia zuo duo da gongxian a,
一 辈 子不容易 -- yi beizi bu rongyi,
就 图 个 平平安安 -- jiu tu ge ping ping an an,

常回家看看 -- chang hui jia kankan,
回家看看 -- hui jia kankan,
哪怕帮爸爸捶捶后背 -- na pa bang baba chuichui houbei,
揉揉肩 -- rong rong jian,
老 人不图儿女为家做多大贡献啊--laoren bu tu ernǚ fei jia zuo duo da gongxian a,
一 辈 子不容易 -- yi beizi bu rongyi,
就 图 个 团 团 圆 圆 -- jiu tu ge tuan tuan yuan yuan。



Listen to Ms. Chen Hong to Sing the Song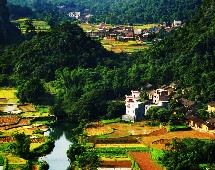 If you have any questions, comments or孙suggestions, please write to shirley@ebridge.cn, or shirleyz004@yahoo.com, You are welcome to publish your opinions in Forum For Friends. :-)

--Shirley
Written, Translated and Recorded on Sun, Jan 6, 2008