LISTEN TO THE MUSIC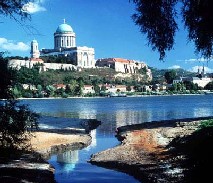 Today is Sunday, December 30, 2007. As usual, I worked on my researching report for a while in my office in my 4 days' New Year's Holiday. Then, I came back home to relax and to work on my own web site.

Originally, I would like to sing the Beautiful Blue Danube from the movie The Great Waltz in English and Chinese. However, the more I learned the music, the more I felt difficult to sing it because there are too many different lyric visions.

So, I decided to give up to sing any one of them, but to offer you the symphony by Johann Strauss itself, because I do feel that the more I heard the music , the more I felt that I need not to sing the lyrics again. I do felt that the music itself is just the best song with its own music language. When I was hearing it, I forgot where the composer from and I could hear what it was speaking to me with my a language so kind and so familiar. Music itself is just the best world language I think.

Maybe just for this reason, I so love classical music so that since I came back from Europe in 2000, I have bought over 900 symphonies, concertos, piano music by Beethoven, Mozart, Johann Strauss, Chopin, Haydn, Tschaikovsky, Dvorak … already. I often feel that is so nice to live in the world with music together. Music and Painting is helping me to live and work in a peaceful and beautiful world with many smiles…

However, I still have translated one of the lyrics into Chinese. I do hope the lyrics in English and in Chinese will be a little bit help to you to learn Chinese while you are enjoying the beautiful music.


THE MAIN MEANING OF THE MUSIC:

Danube so blue,
I am longing for you.
Your murmur of home,
far over the foam.
Your waves I can see.
They're waving at me,
and I long to be back again,
just to hear your sweet refrain.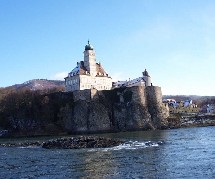 The breeze gently ripples your charms
and neath horizons of gold,
the seas wait with wide open arms,
call you to their hold.
Flow on Blue Danube fair while I dream I am with you there,
mid the scenes I love the best,
where my sorrowing heart can find us rest,
Oh, Danube, just to see you once more,
to kiss you as you're kissing the shore.
You are heaven's boundary line.

Dear Danube, Danube mine.
Danube so blue,
I am looking for you,
You murmur of home,
far over the foam,
your wave I can see.
They are wave at me,
and I long to be back again.
Just to hear sweet refrain.

THE CHINESE LYRICS AND PROUNCIATION :


LISTEN TO THE MUSIC

蓝色的多瑙河圆舞曲

蓝色的多瑙河-- Laise de Duonaohe,
我朝思暮想 -- we chao si mu xiang。
你呢喃细语-- Ni ninan xiyu,
思念着故乡 -- sinian zhe guxiang。
你碧波荡漾 -- Ni bibo dangyang,
浪花在飞扬 -- langhua zai feiyang。
我渴望回到你的身旁 -- Wo kewang huidao ni de shenpang,
为听你歌唱 -- wei tingni gechang。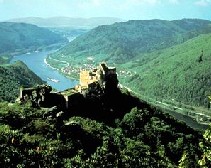 微风吹起迷人的细浪 -- Weifeng chuiqi miren de xilang,
在那灿烂的远方 -- zaina canlan de yuanfang。
大海早已张开臂膀 -- Dahai zaoyi zhangkai bibang,
唤你入胸膛 -- huan ni ru xiongtang。
美丽的多瑙河流淌 -- Meili de Duonaohe liutang,
我梦想伴你身旁 -- wo mengxiang banni shenpang。
那里有最美的景象 -- Nali you zui mei de jingxiang,
从此悲伤的心不再受伤 -- congci beishang de xin buzai shoushang。
呵,多瑙河 -- A,Duonaohe!
我再次亲吻你的脸庞 -- Wo zaici qinwen ni de lianpang。
浪花拍击岸上-- Langhua paiji anshang。
你是那天堂的边疆 -- Ni shi na tiantang de bianjiang。
多瑙河,我的故乡 -- Duonaohe, wo de guxiang。

蓝色的多瑙河-- Laise de Duonaohe,
我朝思暮想 -- we chao si mu xiang。
你呢喃细语-- Ni ninan xiyu,
思念着故乡 -- sinian zhe guxiang。
你碧波荡漾 -- Ni bibo dangyang,
浪花在飞扬 -- langhua zai feiyang。
我渴望回到你的身旁 -- Wo kewang huidao ni de shenpang,
为听你歌唱 -- wei tingni gechang。



LISTEN TO THE MUSIC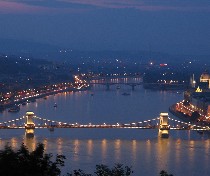 if you have any questions, comments and suggestions, please write to shirley@ebridge.cn , or leave a message in Forum. You are welcomed.

--Shirley
Written and Recording on Sun, Dec 30, 2007