Listen to Shirley Singing the Song in Italian on Sep 23, 2007


Listen to Shirley Singing the Song In English on Sep 23, 2007


Listen to Shirley Singing the Song in Chinese on Sep, 2007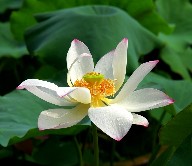 I have been learning to sing in Italian for about 3 or 4 weeks now, but I still do not think that I can articulate the letter "R" very well. I have been playing an Italian CD in my car to practice and I made a recording of the song Caro Mio Ben by Giordano as sung by Pavarotti, which took me about 20 minutes and many attempts, in order to learn from him as quickly as I could.

I feel that Pavarotti's pronunciation is very clear and easy to hear.

My new teacher only taught me to sing the song last Tuesday and we only went through it once. I sang it once again on my own and then once after Pavarrotti. The more I sing it, the more I am interested in it. :-)

Even though I cannot pronounce the letter "R" well yet, I have tried to record my own singing in Italian, English and Chinese for practice and hope this brings you a big smile.

I taught myself to sing the song in English using a sheet that was translated by Mr. James P. Dunn from the book --26 Italian Songs and Arias. Also I taught myself to sing it in Chinese from a sheet that was translated by Mr. Shang Jiaxiang from the book --Learn Art Songs with Me.

I know that my language and singing are on a low level right now, but I would like to do my best to learn. I just hope that the Chinese part will be a little help to you to improve your Chinese listening level.


LYRICS IN ITALIAN

Caro mio ben,
Credimi almen,
Senza di te languisce il cor.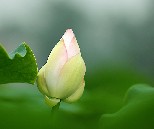 Il tuo fedel
Sospira ognor.
Cessa, crudel,
Tanto rigor!

Caro mio ben,
Credimi almen,
Senza di te languisce il cor.


MAIN MEANING OF THE SONG



Listen to Shirley Singing the Song in Italian on Sep 23, 2007


Listen to Shirley Singing the Song In English on Sep 23, 2007


Listen to Shirley Singing the Song in Chinese on Sep, 2007

Ah, dearest love,
if you should leave,
heaven above,
knows how I'd grieve.

Your faithful friend
Sighs without end
This cruel torment
Cease now I pray


Ah, dearest love,
if you should leave,
heaven above,
knows how I'd grieve.


CHINESE CHARACTERS AND PRONUNCIATION

我亲爱的 -- Wo qinai de,
请你相信 -- qing ni xiangxi,
如没有你 -- ruguo meiyou ni,
我心中忧郁 -- wo xin zhong youyu。

你的爱人正在叹息-- Ni de airen zheng zai tanxi,
请别对我无情无义-- qing bie dui wo wuqing wuyi,
请别对我无情无义-- qing bie dui wo wuqing wuyi。
无情无义-- wuqing wuyi。

我亲爱的 -- Wo qinai de,
请你相信 -- qing ni xiangxi,
如没有你 -- ruguo meiyou ni,
我心中忧郁 -- wo xin zhong youyu。



Listen to Shirley Singing the Song in Italian on Sep 23, 2007


Listen to Shirley Singing the Song In English on Sep 23, 2007


Listen to Shirley Singing the Song in Chinese on Sep, 2007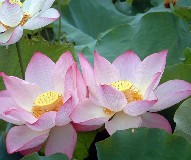 If you have any questions, comments or suggestions, please write to shirley@ebridge.cn, or shirleyz004@yahoo.com, You are welcome to publish your opinions in Forum For Friends. :-)

--Shirley Zhang
Written, Translated on Sun, Sep 23, 2007