LISTEN TO SHIRLEY SINGING THE SONG IN CHINESE


LISTEN TO SHIRLEY READING THE SONG IN CHINESE



LISTEN TO SHIRLEY SINGING THE SONG IN ENGLISH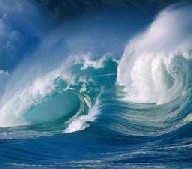 Since I started to learn to sing in 2002 I have dreamt of singing a song in both Chinese and English.

Now, 4 years have passed and I have now started a new column on my website where I sing a song in both in Chinese and in English and on Saturday night I translated this song and sung it in English.

For three weeks Ms. Ma, my first vocal music teacher wasn't able to give me any lessons because she was sick and she is planning to go to Beijing and so I have now found a new vocal music teacher. However Ms Ma called me and said she would like to offer me a lesson on Saturday night.

I appreciate Ms. Ma because she taught me to sing and is an illuminative teacher and she has taught me for 4 years no matter whether it has been windy or wet. I would really like to learn from her as long as she can teach me.

My new teacher, Ms. Huang, is from Shanghai Music College. She is interested in what I am doing in combining music, classical poetry, painting, calligraphy and English and Chinese learning and she thinks that I'm doing a meaningful job. Because of this she has reduced her fee for teaching me to sing by 50% and she started to teach me improvisatory accompaniment on Sunday for she wants to help me to create my own music.

I am touched by my teachers. I could not go to Music College in my golden years but now I have been lucky enough to meet such nice teachers. I am going to cherish the god-given opportunity to learn from my teachers.

Can you imagine? Last Sunday I had a 1 hour lesson from my new teacher, but I drove for 2 hours. I missed my turning three times on the way going to her home and coming back. However, I felt it was worth it for the opportunity to learn from such an excellent teacher. I told myself when I lost my way in the streets: Every Road Leads to Rome and since I had plenty of gasoline, then I would certainly reach my destination. :-)

This song is the theme song from a Chinese teleplay. Apart from translating and singing it in English to help you to understand its meaning in English, I have also read it in Chinese to help you to hear the Chinese language more clearly. You are welcome to read it after me in standard mandarin. I do hope that what I am working and exploring will be a little help to you in touching Chinese culture and in improving your Chinese language level.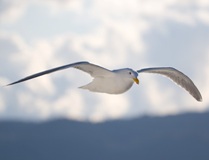 MAIN MEANING OF THE SONG

When I was young,
My mama told me,
"The Ocean is my hometown".

I was born by the sea,
I grew up next to it.

Ocean, oh Ocean,
You are the place where I live,
The wind blows, the waves crash,
You drift with me everywhere.

Ocean, oh Ocean,
You're just like my mama,
Sailing all over the world,
You're always by my side.

Ocean, ah my home,
Ocean, ah my home,
My hometown,
My hometown....


CHINESE CHARACTER AND PRONUNCIATION

大海啊,故乡

小时候-- Xiao shihou,
妈妈对我讲 -- mama dui wo jiang,
大海就是我故乡 -- Dahai jiu shi wo guxiang。
海边出生-- Hai bian chusheng,
海里成长 -- hai li chengzhang。

大海啊大海 -- Dahai a dahai,
是我生活的地方 -- shi wo shengzhang de difang,
海风吹 海浪涌 -- hai feng chui, hai lang yong,
随我飘流四方 -- sui wo piaoliu sifang。

大海啊大海 -- Dahai a dahai,
就像妈妈一样 -- jiu xiang mama yiyang,
走遍天涯海角 -- zou bian tianya haijiao,
总在我的身旁 -- zong zai wo de sheng pang。

大海啊故乡-- Dahai a guxiang,
大海啊故乡-- Dahai a guxiang,
我的故乡 -- Wo de guxiang,
我的故乡 -- Wo de guxiang。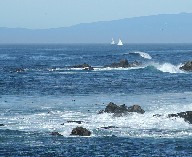 If you have any questions, comments or suggestions, please write to shirley@ebridge.cn, or shirleyz004@yahoo.com, You are welcome to publish your opinions in Forum For Friends. :-)

--Shirley
Written, Translated, Sung and Recorded on Sun, July 29, 2007