LISTEN TO SHIRLEY SING THE SONG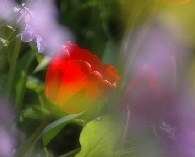 As soon as I touched this Chinese popular song, I enjoyed it. As a love song, I enjoy its strong Chinese folk style; also, I like its way to express a positive and lovely feeling of via its alive lyrics... :-)

So, I learned to sing it in tonight's vocal music lesson and hope you enjoy it.

Also, I would like to let you know that in many places in China, girls and women call their man colleagues, man friend, boyfriends, lovers, even husbands "Brothers" or what what Brothers. So, if a Chinese girl calls you as "Brother", you have to make sure her true meaning, to make you as her colleague, a common friend, a friendly "Brother" or a "Lover", to avoid making a misunderstanding... :-)

In Chinese culture, it is not easy to speak "Love" directly between people, even lovers or husband and wife. And you can not see any word of love in the lyrics below as well. Anyway, if you do understand Chinese culture, then, you can feel a strong love feeling in the girl's heart to her "Brother".

Most of Chinese express their feelings with an indirect/ euphemistic style.


MAIN MEANING OF THE SONG

LISTEN TO SHIRLEY SINGING THE SONG:

The moon is going,
I am going, too.
I am sending my brother to the entrance of the village.
Brother will be a soldier in the frontier,
It is hard to say "Bye" to him
even though we have gone out of 10 miles already,
A … a … a …
Clouds is following the moon over the sky,
Wind is blowing the willow on the land,
I wish the moon would stop for a while,
to give both of us more time to talk...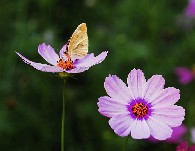 The moon is going,
I am going, too.
I am sending my brother to the bridge.
My brother is a good young boy,
he will show his talent in the frontier,
A, a, a ...
wind is blowing gently in the evening,
river is flowing quietly.
Brother, brother, remember,
to send your good news to me as soon as possible...

CHINESE CHARACTER AND PRONUNCIATION

LISTEN TO SHIRLEY SING THE SONG:

月亮走 -- Yueliang zou,
我 也 走 -? wo ye zou,
我送阿哥到村口 wo sou a he dao zen kou,
到村口 ? dao zun hou。
阿 哥 去 当 边 防 军 -- A ge qu dang bianfangjun,
十里相送难分手 -- shili xiangsong nan fen shou,
难分手 ? nan fen shou。
啊, 啊,啊 -- a ... a … a
天上云追月 ? Tianshang zhui yue,
地下风吹柳 ? dixia feng chui liu。
月亮,月亮歇歇脚 ? Yueliang yueliang xiexie jiao,
我俩话儿没说够 ? Wolia hua er mei shuo gou,
没说够 ? mei shuo gou。

I am sending my brother to the
月亮走 ? Yueliang zou,
我 也 走 ? wo ye zou,
我送阿哥到桥头 ? we shong a ge dao qiaotou,
到桥头 ? dao qiao tou。
阿哥是个好青年 ? A ge shi ge hao qingnian,
千里边疆显身手 ? qianli bianjiang xian shenshou,
显身手 ? xian shenshou。
啊, 啊,啊 a ... a … a
晚风悠悠吹 ? Wanfeng youyou chui,
小河静静流 ? xiao he jingjing liu。
阿哥,阿哥听我说 ? A ge a ge ting wo shou,
早把喜报捎回头 ? zao ba xibao sao huitou,
捎回头 ? shao huitou。




LISTEN TO SHIRLEY SINGING THE SONG: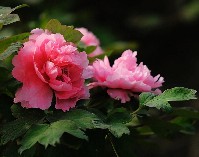 If you have any questions, comments or suggestions, please write to shirley@ebridge.cn, or shirleyz004@yahoo.com, You are welcome to publish your opinions in Forum For Friends. :-)

--Shirley
Written, Translated, Sung and Recorded on Sat, April 21, 2007