LISTEN TO SHIRLEY SINGING THE SONG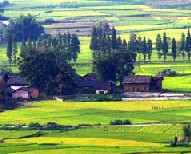 In my vocal music lesson Saturday night, I learned a new Chinese Shannxi Folk Song Nanniwan -- South Muddy Valley that was created in 40's and have been popular for about 60 years...

For breaking the economy blockaded by the Japanese aggressors in the Second World War, Mr. Mao Zedong and Zhu De decided to send an excellent army -- 359 brigade to come to a place -- Nanniwan that is near by Yanan to develop economy work to offer the food and material to the army to fight with the Japanese aggressors.

From 1941 to 1944, this army created a wonder and changed Nanniwan from a very poor place to be a rich one as the "south area of the Yangtze Rive". The needing of the army in the battlefield to be offered...

This song is just to express this part of history in China.

I am too familiar with this song, because I could sing it since I was about 6 or 7 years old, so, just recorded my singing 3 times, my teacher said that is ok. :-)

An interesting thing is that when I was singing at my home, I did hear some neighbors were singing with my piano out of my door. Can you imagine? Since 2002, in the past 4 years and 4 months, there were really some children and neighbors singing with me together out of my windows when I had my vocal music lesson in some summer days, anyway, I never know who they were... :-)

It seems like that everyone enjoys the good and beautiful things. Do you think so?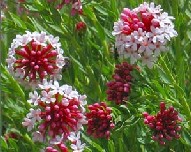 MAIN MENAING OF THE SONG

LISTEN TO SHIRLEY SINGING THE SONG

Nanniwan

Smelling the sweet smell of the flowers in my basket,
to listen to me to sing for you,
please come to Nanniwan,
Nanniwan is a good place
there are plants everywhere,
there are flock and herds all over.

In the former years in Nanniwan,
there were only barren mountains everywhere,
there was no any signs of human habitation,
Today's Nanniwan,
it is totally different,
It is not in the old feature at all,
it has become so beautiful as a Shanbei's
"south ares of the Yangtze Rive".

In the Shanbei's "south ares of the Yangtze Rive",
flowers are blossoming full of the mountains.
Let us learn Nanniwan,
to develop everywhere as
"the south ares of the Yangtze Rive".
Now 359 brigade has made a good model for us,
Let us go ahind,
to send our fresh flowers to these great people...

CHINESE CHARACTERS AND PRONUNCIATION

LISTEN TO SHIRLEY SINGING THE SONG:

南泥湾 -- Nanniwan

花篮的花儿香 -- Hualan de hua er xiang,
听我来唱一唱 -- ting wo lai chang yi chang,
唱一唱 -- chang yi chang。
来到了南泥湾 -- lai dao le Nanniwan,
南泥湾好地方 -- Nanniwan hao difang,
好地方 -- hao difang。
到处 是 庄 稼 -- Dao chu shi zhuangjia,
遍 地 是 牛 羊-- bian di shi niu yang。

往年的南泥湾 -- Wangnian de Nanniwan,
处处是荒山 -- chuchu shi huangshan,
没呀人烟 -- mei ya renyan。
如今的南泥湾 -- Rujin de Nanniwan,
与往年不一般 -- yu wangnian bu yiban,
不一般-- bu yiban。
再不是旧模样 -- Zai bu shi jiu moyang,
是陕北的好江南 -- Shi Shanbei de hao Jiangnan。

陕北的好江南 -- Shanbei de hao Jiannan,
鲜花开满山 -- xianhua kai man shan,
开呀满山 -- kai ya man shan。
学习那南泥湾 -- Xuexi na Nanniwan,
处 处 是 江 南 -- Chuchu shi Jiangnan,
是 呀 江 南 -- Shi ya Jiangnan。
又站岗来又生产-- You zhanguang lai you shengchan,
三五九 旅 是 模 范 -- san wu jiu lǚ shi mofan,
咱 们 走 向 前-- Zanmen zou xiangqian,
鲜 花 送 模 范 -- xianhua song mofan。




LISTEN TO SHIRLEY SINGING THE SONG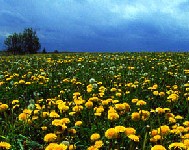 If you have any questions, comments and suggestions, please write to shirley@ebridge.cn , or shirleyz004@yahoo.com, You are welcomed to publish your opinions in Forum For Friends as well. :-)

-- Shirley Zhang
Written, Translated and Recorded It on Sun, March 17, 2007