LISTEN TO THE TEXT

LISTEN TO SHIRLEY PLAY & SING THE POEM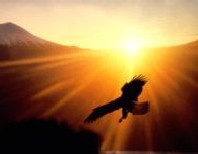 Since I came back from my traveling, I do feel that I am in very high work efficiency, not only on the painting work, but also on the other jobs.

My vocal music teacher said that in my mind there is a love knot of hero. Maybe she is right because I have been enjoying the poems, lyrics and songs of heroes.

Today, I would like to introduce you a Chinese classical poem by Xiang Yu(232 B.C -- 202 B.C), a king in Qin Dynasty(206 B.C.- A.D. 220).

Xiang Yu was a failing hero in the war between he and Liu Bang to catch the place as an emperor.

In the last War, the army of Liu Bang drove him by the Wu River. There was enemy following him, his horse could not run of the surrounding. Even ghouth he could cross over the Wu River or chose to be a captive, he fought with many enemies, after killing many ones, he killed himself...

This poem expressed his heart that he did not know how to protect or deal with his beloved princess/wife Yu Ji...

His Princess/wife -- Yu understood him very much, so, she killed herself with his sword for she wanted him to rush through the surrounding easily before a new fight started...

As a beautiful tragedy, this story has been played on the stages for a few thousand years in China... :-) If you are interested in Chinese Culture, you have to know this moved story names Ba Wang Bie Ji.

I have written a piece of music to match it and hope it is a little bit help to you to learn Chinese language and to know more about Chinese culture. :-)

Also, I had written a piece of music to match the Most Famous Poem by Liu Band -- Da Feng Ge in Oct, 2005 and you can review it via the link.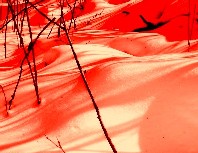 MAIN MEANING OF THE POEM

LISTEN TO SHIRLEY PLAY & SING THE POEM

With so big strength,
I can remove a mountain;
With the lofty quality,
I am matchless in the world.
Time is not suitable to me,
and my piebald horse can not run through the surrounding.
How can I do
that both of my piebald horse and me were besieged,
How can I protect you,
My beloved princess/wife Yu?

NEW WORDS AND PRONUNCIATION :

Please hit any Chinese character that you need help with, to see its Chinese pinyin, pronunciation, and meaning and follow me to read it.

CHINESE CHARACTERS:

垓下歌

项羽 ( 秦 )

力拔山兮气盖世,
时不利兮骓不逝。
骓不逝兮可奈何,
虞兮虞兮奈若何?




LISTEN TO SHIRLEY PLAY & SING THE POEM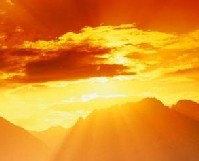 If you have any questions, comments and suggestions, please write to shirley@ebridge.cn or shirleyz004@yahoo.com. You are welcome to publish your opinions in Forum For Friends as well.
Shirley Zhang
Written, Sung, Translated and Recorded on Sun, March 11, 2007