Hi,Dear Friends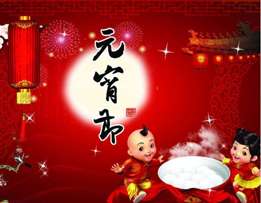 How are you? Have you had a good week until now?

On my side, it is still in the Chinese New Year¡¯s Holiday for most of the civilians and it will not be finished until the Lantern Festival -- January 15 on the lunar calendar which is on March 2 of the Gregorian calendar. Therefore, most of employed people will not re-start to work until March 3, but most of the other people have started to work since the 3rd day or the 5th day or the 8th day of the new year, rely on their bosses¡¯ ideas.

After visiting my father who is 93 years old, I came back Beijing on the 5th day of the new year on Feb 20, 2018. Then I found there were only about 20 people in the big aircraft and until now, the 13rd day in the Chinese New Year, the small restaurants and supermarkets nearby my home in Beijing have not opened and there were few people in the streets. It really gives me a feeling as similar as I was in the USA.

Anyway, the short 4 days in Wuxi, Jiangsu Province with my family members, has really given me some relaxations and rest, the tired feeling which didn¡¯t want to paint the Chinese ink painting has gone. So, as soon as I came back Beijing at noon and then I started to paint in the afternoon on Feb 20, 2018.

The best thing which I would like to share with you is that I myself didn¡¯t think that just in the past 8 days in Beijing, not only have I painted 5 little paintings, but also, I have written a paper on Chinese Mogu Painting with about 10,300 Chinese characters.

Do you know why? After seeing my new Chinese Mogu paintings below which I delivered in my cell phone massage, two of my former university classmates were interested in them and wanted me to introduce something about it. Although I had written an article about it in English in 2013, I do not think I had a completed understanding on it then. So, I tried to re-write something to introduce it in Chinese. However, I could not stop until the 7th day and I worked on it for over 100 hours. Then I found that I had not gone downstairs for whole of the week, and read 3 ancient theory books on art in Tang Dynasty (618 -- 907)and Song Dynasty (960 -- 1279), checked the best Chinese Mogu paintings from the earliest time from the Liang Dynasty (502 - 557) of the Southern Dynasties (420-589) until Qing Dynasty (1644 - 1911) and the contemporary era.

During I worked on it, I felt luck enough for I had attended the courses on this kind of paintings by 5 professors and instructors in China Central Academy of Fine Arts and Chinese National Academy of Arts since 2011 to 2015 ( among the 59 professors and instructors who have taught me since 2010 to 2018), one of them is a supervisor of the candidates for their doctoral degrees and 2 of them are the supervisors for the candidates for their master degrees, then I have practiced 3 kinds of the Chinese Mogu Paintings in the two art schools. Along with it became my favorite, at least 4 tutors thought that Chinese Mogu Painting should be the Chinese painting most suitable for me to work on and they suggested me to develop myself on it, and 21 of my little Chinese Mogu Paintings were chosen to be published in the school¡¯s yearly book and were exhibited in the semester closing ceremony in July, 2015.

Therefore, I didn¡¯t feel too difficult to work on it and it was full of the appreciations to my professors, instructors and those great ancient artists and theorists in my heart. Just based on their good courses, many practices following the ancient artists, my professors and with my own styles which I myself created in the past several years in the schools, have helped me complete the paper which had mentioned some new ideas of my self¡¯s.

I was so tired for twice,I had worked for 24 hours continually in the last 3 days so that I felt dizzy after finishing the last word, but I was quite glad for I had completed my first paper on arts in Chinese in 2018(I have written a lot in English, but seldom wrote in Chinese for I wanted to learn and practice my English as much as possible ) and started my Chinese New Year by writing an academic paper... :-)

I am really interested in the academic writing at this time and I would really like to write another 3 papers except the dissertation for my master degree of fine arts, which were some topics I have thought for a long time or something else I just realized. I do not very care for whether they can be published or not, but care for whether I can learn something new and make progress every day, and whether I have had a clearer mind on the different paintings, genres, styles, techniques, main and different artistic phenomena in the different dynasties in the Chinese art history for about 5000 years.

The most importance is to train myself to have a better ability to summarize and abstract something meaningful and helpful for today, base on the study, with my own judgments and then to mention out of my own opinions.

Anyway, I am sure that each of my papers will become a draft of the lecture for my students in the USA and then in the other places, as a part of the preparations in my dreamed teaching section in the working structure of my little cross-culture and comprehensive art and its project.

Work will be harder and the future road is winding, but the target is clear and I am going to keep doing on it instead of giving up easily...

How about you? Do you have anything special to share?



I am just a student on Arts of Painting, Music, English and Management,and work on the web site in my free time. I would really like to do something with what I have learned, to make this little web site to be a little Electronic Bridge of Cross -cultural and Comprehensive Art Study and Chinese Language Learning, to help the others while to improve myself.

I would like to appreciate you for your good understanding, directions, supports and help.

If you have any questions, comments or suggestions, you are welcome to write to shirley@ebridge.cn or leave your message on Message Board.

Shirley Yiping Zhang

March 1, 2018 (Beijing Time)