Hi,Dear Friends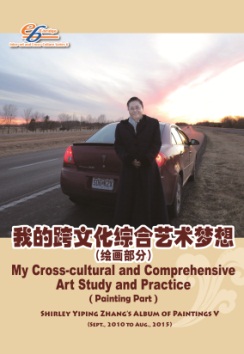 How are you? Have you had a good weekend or have you started a wonderfully new week?

On my side, I have just experienced an extremely hard travel for 41 hours and I am now continuing this letter which was started at the Airport of Chicago at about 5:00am on August 21 (American local time) / at about 4:00pm on August 22 (Beijing time) to you from Springfield, MO, USA.

I started my new travel to the USA from Shenzhen, China at 7:00am, August 20 (Beijing time) / 6:00pm. on August 19, American time), My workpartner Mr. Charlie Quan Zhang sent me to Hong Kong. My flight of Untied Airline was later at Hong Kong Airport for 2 hours. After flying for more than 14 hours, I arrived in Chicago at 3:30 pm, August 20 (American local time) / 4:30am August 21 (Beijing time).

It was the first time I saw so many passengers who were going through the customs for the end of the line and the beginning almost together from the customs hall to the elevator. Even though the 68 windows of the customs were opened, still I was in the line for about 3.5 hours. When I went through the customs and carried my luggage and sent it to the luggage transfer counter (from an international flight to the national flight ) of the United Airline, it has topped to accept it for the luggage of my flight had been sent away. If I wanted to catch my airplane, I had to carry my luggage to go to the terminal 1 by myself by train. Oh, my Godness, it sounded like impossible for me to go there with the 3 overweight luggage which had led me to pay a penalty 800 US dollars at Hong Kong Airport to go upstairs or downstairs several rolling elevators and catch a train.

Just at the time I was hesitating to leave the luggage there or to go to the terminal 1. A lady manager in the uniform rushed to help me. One hand, she asked a man to carry my big scroll of paintings with big size pictures inside somewhere, the other hand, she asked me to follow her and ※ handed me in § to a cleaning lady and asked her to lead me to go to terminal 1 by taking the appropriative elevators for the staff of the airport.

Though both of the airport and I had done our best, though I had reserved 7 hours for my transfer between the two flights, still I missed my second airplane from Chicago to Springfield, MO. No way, after arranging me to take the earliest airplane of United Airline next morning, also the airport offered me a hotel for a night for free. Then I flew and arrived at the airport of Springfield, MO at 11:00am on August 21, America local time / 12:00am on August 22, Beijing time. My former classmate of Missouri State University Mr. Zhu Bin came to the airport to pick up me, helped me open my new American cell phone at At & T, bought something I needed in Wal-mart and sent me to the comfortable home that Ms. Mary had prepared, and entrusted Mrs. looked after for me.

The 41-hours* travel is really extremely hard but a wonderful process to experience so many things in a different culture and it has really brought me so much warm recalling. It is full of the appreciations in my heart.

Can you imagine? As soon as I woke up from a short nap at the Hong Kong Airport, I had a cold so that I could not help flowing snot in whole of the travel from Hong Kong to Chicago. It was a young boy Wu Yushan who sat next to me and would go to Michigan to take part in a training on car technology gave his thick cover to me and also it was he who helped me to carry my heavy luggage from the customs to the terminal 1. After almost sleeping for 14 hours, when I went down my first flight, my nose stopped flowing snot.

Then, when Mr. Wu Yushan left for catching his next flight since he also missed his second flight from Chicago to Michigan because of the same reason, another young boy Zhu Junjie who went to Virginia to start his preparatory course of a university missed his second flight as well gave me a hand and carried the heavy luggage with me and then it was he who accompanied me to wait for the mini-bus of the hotel in the cold wind in the night for about 1.5 hours and then it was he who kept asking me to find some food to eat as soon as we lived into the hotel at about 10:45pm and at about 6:30am at Chicago Airport next morning, otherwise, I would never eat anything for I felt sick as soon as I smelled the smell of the food after a serious cold while feeling stomachache.

The funny thing was, a lady staff who arranged my new flight at the airport had told me clearly that I had gotten a hotel and 3 meals for free and the young boy ahead me got the same things as well. Therefore, both of us went to the same bus station to wait for the hotel*s bus picking up us. However, when we checked in at the hotel about 10:30pm, what in my hands supported me to live there for free; what in the young boy*s hands just supported him to take the bus free, but did not work for his living at the hotel. That means he would have to pay 120 US dollars if he wanted to live there. When I looked at the embarrassed expression on the young boy*s face, my feeling was just like looking at a child younger than my son. Since he came to the USA first time and he would have to leave for the airport at 4:00am; I would just be able to have a rest with my clothes for my suitcase had been given the airport. Then I said, if you want, you can share my two-bed room with me. Then he said Yes.

It is just ※ To help others is to help yourself § after we put down out bags, the young boy kept ※ taking § me to find something to eat (even though the airport gave me 3 bills for food, but it did not work at the hotel) at about 10:45pm. and also because of his Worldwide Adapter, I could not only have a later dinner but also my computer could connect the electricity and had a connection with my family members in China and in Australia.

From the two young Chinese people who came to the USA to study on automobile technology and biology and so many young Chinese students in the long lines at the customs and so much help from these young people (many of them allowed me to go ahead them when they saw the time on my ticket). I have really found both of the progress of China and the attraction of American education.

As one of few adults in the line, I was really happy for the young graduation and I did feel lucky enough for I am still keeping my cross-cultural art dream and go forward step by step by so much help from so many people whom I am acquaint or unacquainted with.

In the short time in Chicago, besides I was impression on the lady manager of United Airline for her enthusiasm, capable and experienced, something touched me most was the driver of the mini-bus of the Holiday Inn Elk Gove Village who picked up us at the Chicago Airport. Maybe for improving our emotion, he did his best to amuse us by playing music, funny stories and even flashed his lights inside to match the storm and flashing lightning in his stories on the road so that no matter the children or the adults were smiling and went out of the frustration when we went down his bus.

At about 10:45pm, both of the young boy and I went out of the hotel for finding something to eat. After we found a fast food restaurant which is similar to McDonald*s but sells to the car via a window. We did not know why the gate had been closed but there were still people inside until we found the driver who carried us from Chicago Airport to the Holiday Inn was ordering food in his bus. After asking him how to do it, we also went to the place to said with the waiters inside, but there were no any answer from inside, so that we guessed maybe they would be knocked by a car? So, we asked help from a driver in another car.

When we worked there, something surprised us that the bus driver from the Holiday Inn drove his bus back. He asked us to go on his bus and drove us order the food and then he drove us to pay and to check up the change that the lady waiter gave us back and then he drove us back to the hotel.

Even though we do not know his name (as long as we came back the hotel, a manager came to talk with him) and we had no any more opportunity to thank him face to face, even I have not remembered his face very clearly, in my heart has had a so kind impression on Chicago and Chicago people*s friendship and sincerity to the others from the other cultures.

To be honest, now, when I write the things we have experienced in the suburbs of Chicago in the midnight, I do feel a little bit fear after the event. If the driver did not come back to us, who knew what would happen to us? So, now, I am thinking, maybe I should make a phone call to the hotel and to tell the story to the manager.

Anyway, every thing has passed. After having sleep for about 2 days at my new home in Springfield, MO, now the jet lag and long time tiredness in my travels from Beijing 每 Wuxi 每 Shenzhen 每 Hong Kong 每 Chicago 每 Springfield and edited my 5th Album of Paintings has gone a lot. Tomorrow, I am going to start my work here.

Besides to have an art exhibition in the library in downtown, gave lessons in 3 local schools and for a group of adopted American Chinese children , share something with the local artists at two art associations, I would really like to found a true base for my little cross-cultural and comprehensive art dream. It is a pity that two ideal places had been sold before I arrived in Springfield. I am going to looking for somewhere new.

An interesting thing is: at the wonderful home that Ms. Mary had prepared for me, something attractive me on the first day was the Cowles Comprehensive Encyclopedia, and this afternoon, I was attracted by another book names The Life and Art of Jerome Tiger 每war to peace; death to life by Peggy Tiger and Molly Babcock. Almost from the first page, I was surprised at what I have seen 每 the lines, one by one on his paintings. It was so similar with Chinese painting*s lines. So that I wonder: Since almost all of my Chinese art professors told me that Chinese painting is just the art of lines. Line is the something that makes Chinese painting different from the other arts in the world. How should they explain the beautiful lines under the local American artist brush? What is the same and difference between the lines of Chinese paintings and American paintings? On the surface, I do can see some difference between his line and Chinese paintings* line. But, is Mr. Jerome Tiger a special one among American artists or it is a common phenomenon to use lines as he did in American paintings?

Since line is one of the most important elements on technique of Chinese paintings, so that I could not help skimming through the book quickly, until I read the words of the writer: Almost all of the nations started their art from lines then colors (I cannot find the original words in the book when I write it right now), suddenly I had an idea, maybe I should use my limited capital that I wanted to invested in founding a true base for my art dream to be on the study and research between the same and difference the usage of lines in Chinese paintings and American paintings?

Ha, you see, I am making a dream once more. I am, really a dreamer, right?

How about you? Do you have anything special to share in the past several weeks?