Hi,Dear Friends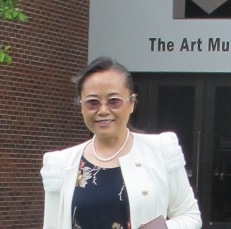 How are you? :-)

I started this letter to you on the airplane between Chicago to Hong Kong, May 24, 2013. Then I checked it and continued it at 6;30am in Shenzhen, May 26, 2013, after I came back to China for about 9 hours.

My return travel was begun at 1:30pm, May 22, the grant administrator of City of Pikeville, Kentucky, Mrs. Leigh Ann Hughes drove for 3 hours, sent me to Lexington, Kentucky and ¡° handed in ¡± me to Mrs. Booth and Dr. Bill Booth. Then, Dr. Booth sent me to Lexington Airport at 9:00am next morning, to fly to Chicago to catch my second flight.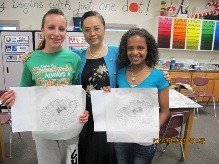 However, the bad weather stopped my first flight landed at Lexington airport in time, then I would not catch my second flight at Chicago Airport, even though a gentleman names Joseph Edmonds did much work and wanted me to be carried to Chicago by the other flight, it was failed finally. No way, the airport connected the hotel that I had stayed, but I had to pay the hotel for the new day by myself ( I could not understand about this until now yet, so, I have carried the note that the Air Line gave me with me and I will call to have a talking with it about this. :- ) )

Then, May 24, the Airport of Lexington arranged me to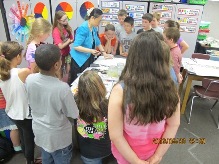 board up the first flight to Chicago at 10:40am, then I caught the second flight in 2 hours, after flying for more than 14 hours, I arrived at Hong Kong Airport at about 6:00pm, then I came back home in Shenzhen via at about 9:00pm, May 25, 2013.

During I was in Lexington to wait for the weather getting better, instead of going to the house of Mrs. Booth and Dr. Booth as their good invitation, me had an ¡° adventure¡± by myself: In the afternoon, May 23, 2013, I visited two art exhibitions in the Art Museum of University of Kentucky and Kentucky State; visited the Confucius Institute at University of Kentucky; and also I met Mrs. Wang Yan -- the formal president of Kentucky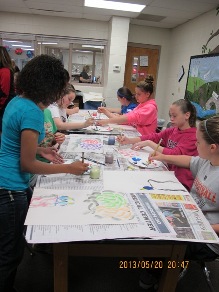 Chinese Teachers¡¯ Association, the president of a Chinese School and a young graduate student Fan Meng who had helped me in 2011, and will be a doctoral student this September, 2013.

For the zipper of my handbag was broken on the road, I had to pack it with its own long belt, many things were inconvenient with me, so that I lost somethings twice, but I found them back twice luckily.

May 23, I lost my jacket in the morning, then I found it back at the hotel in the evening. May 24, I lost my luggage tags in Lexington Airport or on the airplane, then I got a special mark and the numbers of my luggage on my ticket in Chicago. During the time, many strange but warmhearted American friends gave me their hands with many smiles.

Then at about 6:30pm and 8:30pm, May 25, two young boys: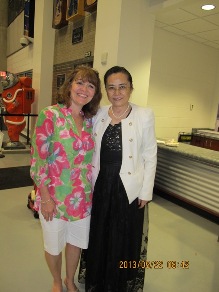 Yin Bo and Gao Zhu, the first one is the son of my best friend Dr. Zhang Qiujuan, which studied and work in Hong Kong, And Gao Zhu who is a friend of one of my former colleagues and drives my car now picked up me at Hong Kong Airport and Shenzhen Customs. Then I could be back home 9 hours ago.

Then my long distance travel between China and USA in May, 2013 has really finished.

Since I wrote to you in City of Pikeville, KY last Sunday, many things have happened, the most important things were:

-- Hopefully, the event Taste of China in City of Pikeville, May, 2013, will be become an annual event and be updated and improved along with the time.

-- Whole of the income from my first art exhibition in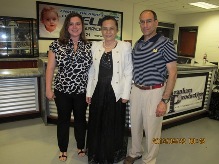 USA, May, 2013; 40% of my paintings from the first group of my vocal, bilingual painting and poetry series that have been collected into my new book and DVD; all the paintings tools that I bought for the local students; some rewards that I did for some best students in the Chinese painting and poetry studying, have been left in City of Pikeville, Kentucky, USA, to be used to help the local people (mainly teenagers) to learn Chinese culture arts.

-- The Artisan Center / Alliance of Pikeville City and Pikeville County will manage what I have left for the city, while it will organize the local people and organizations to join in, help and to develop the cross-culture and comprehensive art project on their side.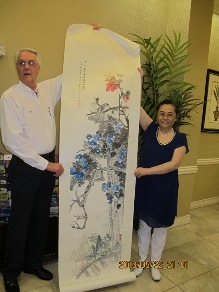 -- By the long-term help and support from Jinan University Publishing Press and my work partners from China, Britain, Canada and USA, the first 20 copies of our cross-culture and comprehensive art II- 1 : ¡¶ Ê« »­ ÀÖ£º ×ÛºÏÒÕÊõººÓï ¡· £¨Together with Me, Learn Chinese Culture and Language by Enjoying Painting, Music and Poetry£©with a book and a DVD will be sent to my hands at 9:00am ¨C 9:30am, May 26, 2013.

-- With the little publication that includes many people¡¯ s painstaking effort in it, I would like to visit the leaders from Missouri State University in Shenzhen in the afternoon, May 26, 2013, to thank their good education and help; while to see whether I would have any opportunity to do some little things to re-pay the university and the city that it is located on ¨C Springfield, Missouri State, USA.

After all, my cross-culture and comprehensive art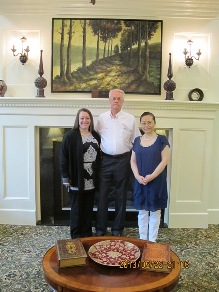 road was started from that land, I do have some special feeling and endless appreciations in my heart to the local people there.

My travel to City of Pikeville, Kentucky, except having a successful art exhibition and welcome vocal Chinese poetry and painting classes, the biggest gain in my travel is the growing up inside.

The deepest feeling is:

-- The influence of the foresight and good insight of a supervisor or an educator is important much more than anything else to the growing up of a student. Sometimes, it would change a student¡¯s fate and develop directions.

For example, if there was no Dr. Bill Booth, who had a basic judgment about my potentialities on art study and development after checking 107 of my early art works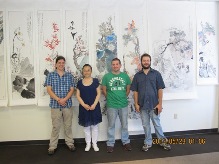 hours before I entered in any art college, and recommended me to the City of Pikeville in 2009; if there was no the good insight of Mr. Donovan Blackburn, who is the city manger gave me the opportunity to have an exhibition as the background at the ceremony that his city and a Chinese city became sister cities in 2010 (it was delayed until 2013 for my health problem); if there was no Springfield C of C and local Art Council, sponsored and organized the first art exhibition for me in Missouri State when I was still a student who was major in business administration in 2009; if there were no the actual help and support from Jinan University Publishing Press and so many people and organizations, I would not have today at all.


Follow these good example, I would also like to do my best to encourage the young students in my classes, try to find any little progress on their painting and in their poetry reading and recition, let them see their own potentialities. Base on this idea, I sent several paper bags with Chinese brushes, my albumn of paintings, colored pens, an envelopes with little reward and different words that I wrote to different student on the dinner desk in Lexington, entrusted Mrs. Leigh Ann Hughes delivering them to the best students on Chinese paintings and in poetry reading and singing...

-- The growing up inside is important much more than the growing up of the material nature sometimes. In China, we mentioned about founding a spiritual civilization, in USA, people mentioned the growing up internal, the essence is same in my mind.

When I was in City of Pikeville, Kentucky, I did have some actual feelings when I heard the melodious bells from the churches, looked at the warm smiles on the faces of the local people, and felt their peaceful and happy emotion inside, so that in the evening, May 21, 2013, when I went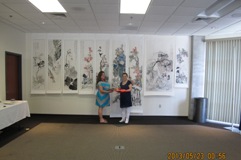 through a dinning room that was prepared for an international dinner, saw the special but dignified decorations on the tables , suddenly I had a feeling: it seemed like in this part of the world, all of the people were covering by the light of the God. Just like they were in a wonderland. : -)

With this sudden and special feeling, in one of my paintings that have been left for the city, includes the poem painting I did for Li Bai¡¯s Poetry: Questions and Answers on the Mountain .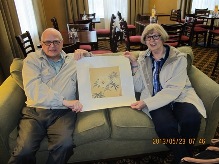 About this, I really have learned much more and got some good inspiration after I read a wonderful letter from Mr. Donovan Blackburn, the city manager of City of Pikeville, Kentucky, USA.

Here is a part of his letter on May 21, 2013:

Good afternoon Shirley,

I hope all is well and that you have very much enjoyed your visit to our great city. Based on your comments, it would appear that you have had a very busy schedule that
has yield great results. I would like to thank you for your time and energy in making this a very successful event for our community. The insights and cultural exchanges are very important in allowing our citizens to understand each other¡¯s differences and embrace their beauty. I greatly appreciate your contribution.

I would also like to thank you also for the kind work in regard to the growth and improvements that you have seen in our city. As I am sure you are aware that we are a proud, hardworking people that believes in community and the spirit of growth. Growth is not just measured in the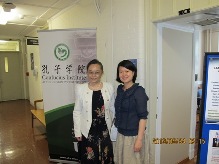 things you can see but also in the things you cannot. I am speaking of our growth internally. Our eyes see and our hearts feel those items that are presented before our daily journey. Over the past several days you have made those experiences very pleasant for those who you have met or touched along your visit.

I am sure my staff member Leigh Ann Hughes has hopefully done everything to make your stay enjoyable and comfortable. Please call on her if there is anything you need prior to your departure.

I wish you a safe travel home and thank you for everything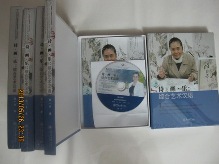 you have done to support the City of Pikeville.

Sincerely,
Donovan Blackburn
City Manager ¨C Pikeville, KY

Ok, time is not early. I have felt the edema on my hands, feet and face, but I would like to do many things after just coming back from the long distance travel, to wait for my book and DVD and to prepare to see my professors and leaders from Missouri State University soon.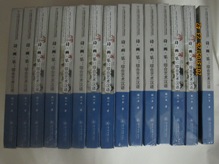 How about you? Do you have anything special to share this week?

Photo Notes:
No.4: Mrs. Theresa Dawwahare and I --May 21, 2103
No.5: Mrs. Leigh Ann Hughes who is the Grant Administrator of City of Pikeville, Mr. Dawahare whos is the president of the President of Artisan Alliance of Pikeville / Pike County and I -May 21, 2013
No.5: I sent this painting to Mr.Sam Keith, who is the General Manager of Hampon Inn Pikeville, KY before I left for China - May 22, 2013
No.6: Ms.Robye Daniels, Mr.Sam Keith and I at their hotel -May 22, 2013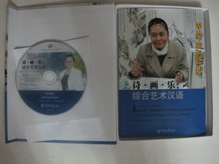 No.7: My 4 young friends in Eatern Kentucky of Expo Center - Jacob Anderson, Brandon Maynard, Trebthylton and I -- May 22, 2013
No.8: All of these paintings have been left in City of Pikeville, I entrusted Mrs. Leigh Ann Hughes to deliver them to my sponsors after I left for China - May 22, 2013
No.9: I delivered all things that I would like to leave in City of Pikeville to Mrs. Leigh Ann Hughes and Artisan Alliance of Pikeville / Pike County.
No.9: I sent this Chinese Gongbi Painting to Mrs. Booth and Dr. Bill Booth in Lexington, KY.
No.10: I was in the campus of University of Kentucky - May 23, 2013
No.11: Ms.Ou Yulan who is a teacher of the Confucius Institute at University of Kentucly and I at her school --May 23, 2013
No. 12: When I would like to send this letter to you, I got my new book and DVD, they are just on the last photo