Hi,Dear Friends


How are you? Is everything well with you? I do hope that you are well and enjoy your weekend.

Today is the 206th day that I am in the US.

Before I attended my final examination of International Marketing by Dr. Charles Hermas last Friday, I felt a quite big pressure from the new course Managerial Accounting because it is a blank part in my knowledge structure. So, I bought a new textbook and invited Mr. Gong Xiaoou as my tutor last Wednesday.

Then on Sunday, I did not leave from my chair since 8:30 am, to check my paper "Cultural Value Differences between the US and China Youths " by the direction of Dr. Hermas and bases on a survey in the campus of Missouri State University and its campus in China, with the statistics tool SPSS that Dr. Hermas showed us. The statistic methods that Dr Nancy Keith had taught us, combined the cross-cultural searching theories from the lesson by Dr. Rezell, the new visual angle, methods and much wider international eyeshot that Dr. Charles Hermas has offered us in his lesson¡­ with the new feeling of about American education¡¯s step by step -- last lessons are always impacting and helping the next one directly or indirectly. At 3:00 pm I completed my third paper in the US with 18 papers and 18,000 words.

Then since 4:00 pm, Mr. Gong Xiaoou offered me the first Managerial Accounting's pre-lesson for 3 hours, and then I read the handouts of Dr. Greer until 3:00 am. I left my computer turning on and wished to continue to read for a while before going to the classroom. However, maybe for the medicine I took before going to sleep for preventing the severe headache, when I opened my eyes, it was 8:15 am and my lesson should be started at 8:00 am.

Then the things embarrassed did not be finished yet. When I saw the textbook in the hands of Dr. Greer, I realized that I had bought a wrong book with $208. It is for ACC 611, but not for my ACC 611. So I had to buy a new textbook via the other channel since there is no a same textbook for my 611 in the campus book store now.

Anyway, I am lucky enough, for Dr. Greer had lent a textbook to me and I have gotten my new textbook Friday noon.

Even though I have experienced something embarrassed and met some difficulties this week, I am still happy for I have learned many things from the new lesson and realized something I did as a good or bad lesson.

First of all, instead of thinking of giving up when I met a strange and difficult course as I did 4 months ago, I am challenging myself with a positive attitude and psychology to confront the new course. Even though I had bought a wrong textbook, I still feel good for I had read it before I entered the classroom first time and I have gotten the kind help and patient directions by Dr. Olen Greer in person.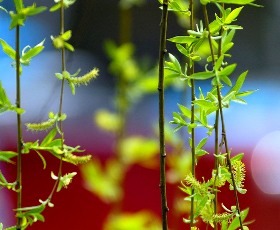 Since last Sunday night, except eating and sleeping, I have spent whole of my time on the new lessons. Just for understanding the first lecture by Dr. Greer for 4 hours on Wednesday, I spent for more than 30 hours to preview it, included 6 hours preview lesson by Mr. Gong Xiaoou, read whole of the handouts, most of parts twice, three time or more ? except writing notes, I colored the keystones with blue color first time, then yellow, to mix the color to be green, then golden, to change the color to be brown. And then in the classroom, I used red to mark what Dr. Olen Green speaks¡­ then my keystones would be focus small and small, I could judge where my weakness is and where I should read once more quickly. Even though I had had no time to complete the homework before Dr. Greer¡¯s lectures yet, I could understand his lesson Friday very well and the feeling was totally different from the lesson that I had in the financial management last Dec. I am sure that I should be able to complete all of the homework today and tomorrow.

Secondly, the first 8 hour's lectures by Dr. Greer this week has made me think of so much, made me realize how I was/am surface and ignorant so that I have missed some wonderful opportunities in my career road.

1993 to 1999, when I was taking part in the work to found a national newspaper office that was appointed by China Securities Regulatory Commission to publish listed companie's information of China, I did much exploring to create one of our own table and chart news, to offer investors the necessary information with 300 kinds of neutrally tables or charts with more than 6000 pages. My creations were noticed and acceptable in my field, 3 famous Chinese accounting professors Dr. Zhang from China Securities Regulatory Commission, Dr. Chen from Hong Kong Polytechnic Univeristy and Dr. Wang from Chinese Academy of Social Sciences respectively invited me to be their doctoral student during I was a part time graduate student in Fudan University 1996 ? 1999.

Instead of thinking of their invitations or discussing it with anyone professional, I gave up these opportunities simply for I thought that accounting was just doing something bookkeeping and to work with mathematics....

So, Wednesday morning, when I had my first formal accounting lesson in the US, when I heard the word that "Accounting is a language of business" by Dr. Greer, I felt a quite big shock and my heart was touched so much¡­With endless pity and sorry to these kind professors who would like to help me to improve my work and academic level 10 years ago, I have tried to connect them already. Does not for being a doctoral student of them right now, but for apologizing for my ignorance and surface, to learn something from them with some new perception that I would learn in the US after I come back to China in the near future¡­

Now, I am sure that you have understood why I have involved myself in my in my new lesson so much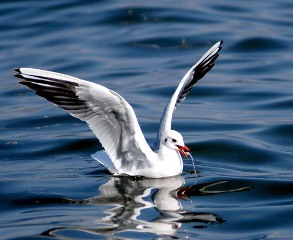 . I would really like to remember my past lesson, to catch back my time and try to learn as much as possible in my limited time in the US. After all, time has been delayed for more than 10 years already, when I finish my studying in the US, my son would have had his bachelor degree on Finance & Accounting in Australia. Time and tide wait for no man...

Now I have to stop here to work on my homework.

How do you think of my pity and ignorance? Have you had any experience similar as I did?


I am just a learner on art of painting, music, English and Chinese language, to work on the web site in my free time. I would really like to do a few things with what I have learned to make this little web site to be an Electronic Bridge of Culture Exchange, Chinese Language Learning & Friendship making. To help the others while to improve myself.

I would like to appreciate your understanding, directions, supports and hope to get your friendly direction and help.

If you have any questions, comments or suggestions, you are welcome to write to shirley@ebridge.cn or Yiping007@MissouriState.edu, or to publish your opinions in the forum.

Shirley Yiping Zhang
Saturday,April 25, 2009 From USA