Hi,Dear Friends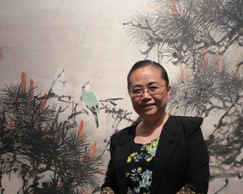 How are you? Have you had a new week until now?

Since I wrote to you last time, 10 days has passed. During the time, I have attended 1 course in China Art Gallery, painted 7 paintings and collected and ordered data about 15,000 Chinese characters. Plus I had done before going to the USA in April, I have ordered data over 60,000 Chinese characters just for the papers before my dissertation oral defense

The most importance is that my study in Beijing has entered the 9th year since July 15, 2018.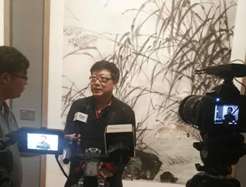 When I recall the past 8 years, it is full of the appreciations in my heart to China Central Academy of Fine Arts, Chinese National Academy of Arts, the 65 Professors, Tutors and my current supervisor, my classmates and so many friends and former teachers who have directed and helped me.

Since I went in China Central and Academy of Fine Arts in 2010 and then entered in Chinese National Academy of Arts since 2011 until now, the biggest changes are my eyes (judgement), knowledge structure and hands. I means:

-- The past 8 years' education of the two best art colleges of China have remolded my eyes and offered me some new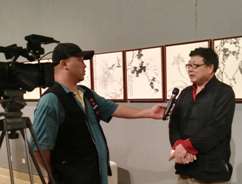 judgment abilities. Now, if someone shows me a famous ancient painting in Chinese ancient art history, I can quickly tell you who created it in which dynasty and why it is famous in the history; if someone shows me a new painting in the contemporary era, I can give you my own judgment about it -- on the good level, middle level or bad level and why.

-- The past 8 years¨ education in Beijing also gives me confidence with myself on Chinese painting, no matter to work with Chinese Xieyi, Gongbi, Mogu with color, or pure ink style, or a landscape or flower and bird painting... But a general Chinese painting student usually works in 1 or 2 kinds of paintings...Therefore, in 2015, the former Dean of Teaching Department of Chinese Painting School at Chinese National Academy of Arts said:" Shirley's characteristic is that her knowledge structure is 'comprehensive'."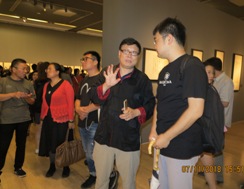 -- The past 8 years' education in Beijing offers me a good condition to seek my dream and the main results are the 5 art exhibitions, 387 hours' teaching for about 5,000 students in the USA and 2 formal publishes with 2 books and 2 DVDs...since 2010 to 2018.

It is said to train a student to be a Chinese artist needs about 10,000 hours, but in the past 8 years, I have studied and worked for about 30,000 hours already.

Anyway, I don¨t think it is enough for learning is an endless process. Therefore, I would really like to work harder in the 9th year and hope to make more progress.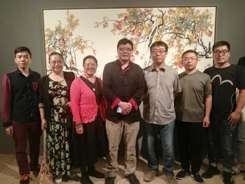 However, since July 16, I have been suffering the unwell or ache in my body and had to lie on the bed or sofa often, so that I am thinking whether I should keep studying in Beijing until passing the middle checking in the middle of Oct,2018 and then to go back to Shenzhen to check my health and to see my doctors while writing my papers, and then to come back Beijing for my Thesis Oral Defense in May, 2019?

Because I do feel difficult more and more to keep living and studying in Beijing after staying here for 8 years... especially after renting my apartment in Shenzhen since June, 2017, my psychology feeling has not been very well and often have a feeling that I have not had a root in China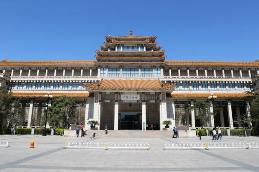 and become a cloud in the sky... Also, I felt quite bad after my renters had removed my bathtub, floor curtains, and now they want to remove my sofas and ceiling lamps... whole of my feeling is that my Chinese home and life base has been destroyed for just the one year¨s renting.

Although I was born in Beijing and there is the best art education and the best professors here, every time, when I am sick, I miss my 4th hometown -- Shenzhen City and its good air, seafood, warm climate which is similar to Florida, USA or Sydney, Australia and its green plants in the winter, which is by the Osean, nexts to Hong Kong, to be admitted as the most modern city of China and the No. 4 of the biggest Chinese cities which has the economic power to be listed on No. 4 of China.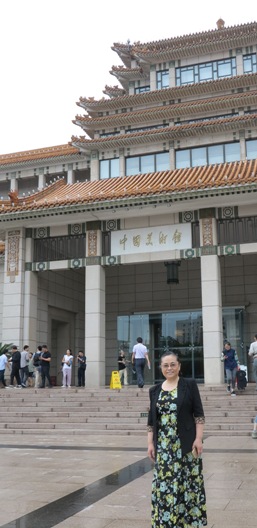 Especially now, when I need a doctor.

Therefore, I wrote to my supervisor and renters and to see whether it is possible for me to go back to Shenzhen in the middle of Oct, 2018 and then to come back for the Thesis Oral Defense since there will not be some course in the last a half of year.

However, after lying on the bed for about 3 days and nights, both of my body and emotion have become a little bit better and could be able to sit on the chair to work again.

So, before I started this letter, I was in the hesitatiob and I was thinking whether I should go back to Shenzhen to check my health and to see a doctor or I should keep staying in Beijing until getting my master degree in 1 year, in July, 2019?

However, when I finished this letter, I have made my own choice: I am going to continue to keep studying in Beijing, until getting my Master of Fine Arts while trying to overcome my sicknesses...After all, my former experiences told me that when I feel too difficult to keep or when I feel hardly keeping doing something on a way, it means I have near met my goal. therefore, I would really like to keep completing my study in Beijing in the last and the 9th year...

How about you? Do you have anything special to share?