Hi,Dear Friends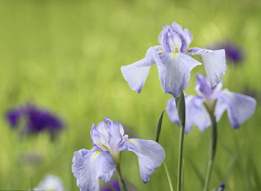 How are you? Have you had a wonderful new week until now? I do hope you have.

Today is the 30th day in my 8th American travel. In the past 1 month, I have offered 63 lessons in the classrooms in 3 K-12 schools and completed the 80% of the teaching plan. I will have another lessons for 15 hours which is a summer workshops, then I will complete all of the teachings in this travel. When I leave for China, I will totally offer 144 classes in the 3 K-12 schools since 2015 and totally 309 lessons and about 409 hours in 41 schools for free since 2009.

Below is the list of my teaching work in the past 1 month:

Tue, May 15, 2018 St. Elizabeth Ann Seton School, MO,USA (3 lessons)
Mon, May 14, 2018 Immaculate Conception School, MO,USA (5 lessons)

Fri, May 11, 2018 Immaculate Conception School, MO,USA (1 lessons)
Thurs, May 10, 2018 St. Ages School, MO,USA ( 5 lessons)
Wed, May 09, 2018 Immaculate Conception School, MO,USA (6 lessons)
Tue, May 08, 2018 St. Elizabeth Ann Seton School, MO,USA (5 lessons)
Mon, May 07, 2018 Immaculate Conception School, MO,USA (5 lessons)

Thurs, May 3 rd, 2018: St. Ages School, MO,USA (5 lessons)
Wed, May 2nd, 2018, : Immaculate Conception School, MO,USA (6 lessons)
Tue, May 1st , 2018, St. Elizabeth Ann Seton School, MO,USA (5 lessons)
Mon, April 30, 2018: Immaculate Conception School, MO,USA ( 5 lessons)

Fri, April 27, 2018: Immaculate Conception School, MO,USA (1 lessons)
Thurs, April 26, 2018: St. Ages School, MO,USA (5 lessons)
Wed, April 25, 2018: Immaculate Conception School, MO,USA (5 lessons, 6 classes)
Tue, April 24, 2018: St. Elizabeth Ann Seton School, MO,USA (2 lessons)

Anyway, as a current student and a candidate for my master degree of Fine Arts, I am under the heavy pressure of study. And I have gotten an order from my supervisor and 3 informs to go back to Beijing to take part in my courses and to work on my dissertation.

Can you imagine? As soon as my supervisor came to Washington D.C. on May 12, he called me and "ordered" me to put down all of the jobs in my hands but concentrate on my dissertation and try to reach the level as similar as a doctoral paper to face the inspection in Oct, 2018 and the thesis oral defend in May, 2019, for the latter will be done with a group of the candidates for their doctoral degrees together by 5 professors, as same as I had experienced for my thesis proposal on Oct 16, 2017. Do you know why? because the other candidates' dissertation for their master degree will be done by 3 professors for they will be trained as an artist on painting but I will be trained as an artist on both of theory research (and painting).

The latter is the requirement of my supervisor, he does not only want me to become a theorist, but also a good artist who can paint very well. That is way, he gave me an extra assignment to paint 300 paintings since July 15, 2016, I had just completed 220/300 of them.

Therefore, I am also worrying about my study in Beijing. So, before leaving for the US, I had taken more than 5000 photos, includes the books and paintings which was thick about 60cm and hoped to continue my dissertation in my travel...

However, it is impossible. So, I have changed my travel plan and will go back to Beijing as soon as I finish the teaching and something I have to do in the US. After all, my supervisor has come back to Beijing already and I have missed 3 important courses within the past 3 days already.

Anyway, although time is quite tight and work is quite busy in the US, really I have not met anything as I had read or heard from the news or articles before I left for the US, which had brought me a lot of unsafe, upset or nervous feelings. I mean here, in MO, USA, still I can see the strong friendly and sincere smiles of people and still I can feel a peaceful and quiet atmosphere everywhere...

The most directed feeling is the service quality of the local taxi has been improved very much. The speed is much faster, the work style is more humanized... for example, since I called it second time, the director always ask me: Are you Shirley? And when I am waiting for a car, there will be 3 reminded messages coming into my cell phone, one is to thank me to call and tell me how to trace the car, the second reminds me a Cab has come to me, the third is to tell me what Cab on the way, then a short call to remind me the Cab has arrived... Also. When I am in the taxi, I can see my name on an instrument board... and almost every driver talks with me very well... I have really seen how the competition between Taxi and Uber has brought the big improvement of the Taxi industry and I don¨t think taxi will be fail, but I guess maybe it will be win for they do have their own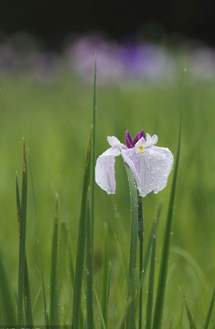 advantage... :- ) At least, I feel it is safer and I more trust a taxi indeed... :-)

A big pity in my current travel is when I just came back to my house, there were so many flowers on the trees in my yard, but I had no time to enjoy them and to paint them.

A big enjoyment is after I finished my first phase teaching, when I feel too tired to see my computer clearly, I go out of the door to cut down the grass in the yard... to work with the grass cutter in the yard is really an enjoyable rest and relaxation in my travel and I had never thought that my long-term dream to have a yard with flowers around of my own house has been true in the US... ;-)

How about you? Do you have anything special to share?