Hi,Dear Friends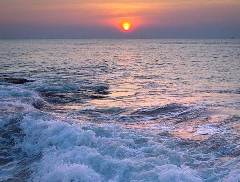 How are you? Have you had a good week and weekend? I really hope you have.

This is also a short letter for keeping in touch with you since it has been 17 days since I wrote to you last time.

Sincerely I do appreciate the friends who responded my questions in my previous letter. Among them, 70% of the friends advised me to leave school and 30% of them advised me to complete the last 2 years¨ study in Beijing.

Now, I have enrolled in the Fine Arts Department of Graduated School at Chinese National Academy of Arts, paid the tuition for the 2017 to 2018 class year and worked on the topic choice 8th time... That means I will have to work on both of the dissertation and graduated creation for my Master Degree of Fine Arts in the upcoming for 2 years until July, 2019.

The bad news is that my supervisor has "killed" my No. 1 topic for it is not a pure fine arts project, but relates on music, painting, poetry, bilingual languages and a variety of arts, a cross-cultural and comprehensive art and its project which was created by myself and I wanted to find the theory support from the study and writing the dissertation in Chinese National Academy of Arts, which is the purpose I have studied in both of China Central Acdamic of Fine Arts and CNAA successively for 6.5 years.

The good news is I am now working on studying some ancient Chinese art techniques, which is my No. 2 choice and the 2nd purpose I am here since my project is base on Chinese Painting. Therefore,I have written an article includes the basic opinions which relates to No.1 topic into my own new book and DVD Together With Me, Learn Chinese Culture and Language by Enjoying and Practicing Painting, Music and Poetry Volume 2, and will be published in 2017 since my supervisor said No...

Then my supervisor denied my topic of the Thesis Proposal 7th time Friday afternoon, I started to work at 3:30am Saturday and Sunday as usual, I am sure that I have found a way to resolve the problem and my 8th choice will be passed soon.

Although I am feeling much better now for I am working on the No. 2 choice at least, but as soon as I think of this is something every Fine Arts student can do as long as he or she is diligent enough, but my No.1 choice is something which can not be done by everyone, still I am feeling a lot of pity and a little bit sadness in my heart.

After all, this is a choice for 2 years and I will have little time and energy to work on my favorite No.1 choice during the time. So, althought I have envolved into No.2 choice and enjoy my current work, but when I think of my No.1 choice which is aside, I am feeling pain and a little confusion whether I am right to enroll in the school...

However, I had no time to make the choice for a long time for the only enrolling time is on Sept 4 or 5.

So, now, I am going to go forward with a little bit confused heart but work hard on every thing I must do. I do hope that I will be able to find that I have made a right choice. And the only comfort at this time is that I am sure I will be able to create a special research style during the studying of No. 2 choice in fine arts field. :-)

Meanwhile, still I keep attending my English lessons at 7:00am every day include Saturday and Sunday and practicing my voice when I wash or cook. I will never give up them no matter what's happening to me.

How about you? Do you think that I have made a right choice? Do you have anything special to share?


I am just a student on Art of Painting, Music, English and Management,and work on the web site in my free time. I would really like to do something with what I have learned, to make this little web site to be a little Electronic Bridge of Cross -cultural Art Study, Exchange and Chinese Language & Art Learning. To help the others while to improve myself.

I would like to appreciate you for your understanding, directions, supports and help.

If you have any questions, comments or suggestions, you are welcome to write to shirley@ebridge.cn or leave your message on Message Board.

Shirley Yiping Zhang

Sept 18, 2017 (Beijing Time)