Hi,Dear Friends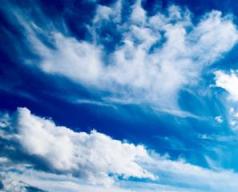 How are you? Have you had a good new week until now?

On my side, I did 9 pictures, 3 of them for commemorating my deceased American art and music teacher Mr. Charlie K,who had led me to re-go back to the art road since 2002 but passed away in August, 2007, the year before I went to the USA.

It is so sad that he has gone for 11 years. It is so lucky that I have been a student and then a volunteer teacher / instructor to study and to work for the local students in his montherland for 10 years already, not only gotten my MBA in MO, USA but also went into the rank of professional artists after majoring in Chinese painting for 8 years in art colleges in Beijing, China and working for getting my MFA now.

Anyway, many times, when I looked at the beautiful view from the airplanes or on the land of the USA...I couldn't help asking the sky, the ocean and the mountains "Where Charlie is now?"

On each of his birthdays, death anniversaries, Christmas Days or Thanksgiving Days...I couldn¨t forget to write to him for sharing what I have done and felt in the past one year, to report my plan and dream in the new year, to listen to his ideas...although I had known clearly that I wouldn't get any answer again and there would not be anyone else in the world, who can work as him to give me those good directions on my art and music studying or give me the ideas on how to manage my own life and work with so much patience, tolerance, concern for and...

However, I have kept and printed all of his letters as a memory and I know clearly: everyone has to pass away someday somewhere. Since I am still alive, I should live my limited life meaningful, helpful and beautiful...

As similar as each of his death anniversary, I was so sad after putting down my brushes, that I could not paint for about one week. But now, I have re-stood up and I am preparing to take part in another courses from the nature in Hebei Province for 10 business days in August, and then to go to Xingjiang in October, 2018...

How about you? Do you have anything special to share?



I am just a student on Arts of Painting, Music, English and Management,and work on the web site in my free time. I would really like to do something with what I have learned, to make this little web site to be a little Electronic Bridge of Cross -cultural and Comprehensive Art Study and Chinese Language Learning, to help the others while to improve myself.

I would like to appreciate you for your good understanding, directions, supports and help.

If you have any questions, comments or suggestions, you are welcome to write to shirley@ebridge.cn or leave your message on Message Board.

Shirley Yiping Zhang

August 16, 2018 (Beijing Time)