Title: Shirley's Art Works 847 & Chinese Xieyi 444-A209 - Shirley's 237th Assignment of Chinese National Academy of Arts -Dec 7, 2013-completed in USA-16
Artist: Shirley Yiping Zhang
Size: 40.00cm x 153.00cm (15.74 inches x 60.23 inches
Completed Time: Dec 07, 2013
Remarks:
This is my 444Chinese Xieyi Painting and my 847th painting since 2003, the 237th assignment of Chinese National Academy of Arts.

Also it is the 15th painting I completed in my travel in USA.

It is shame that I have not painted for 1 month. Anyway, I bought the material Nov 26, on Dec 2, both of my classmate Mr. Zhu Bin and I made a painting board, I could not help painting at once in the night.

Now, I have completed two paintings. This is the second one. In fact, I painted this painting when I was in Beijing in 2012. But, I did not satisfy it, so, I re-painted it in the US, however, I do not satisfy the stone part yet.

So, when I have time, I will re-paint it once more.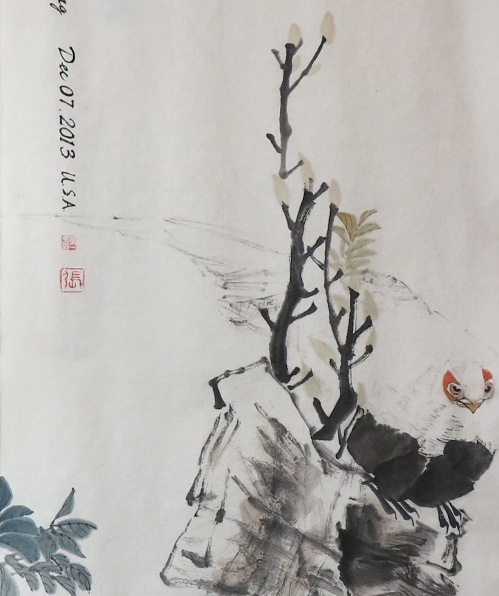 How do you think of it, do you enjoy it?


If you have any questions, comments or suggestions, welcome to write to shirley@ebridge.cn,you can also publish your opinions on Message Board . :-)

--Shirley Yiping Zhang
Dec 8, 2013