Title: Shirley's Art Works 775 & Chinese Bai Miao 47 - A141: Shirley's 172nd Assignment in Chinese Painting Academy of Arts -Jan 20, 2013
Artist: Shirley Zhang
Size: 26cm x 18.5cm (10.24inches x 7.28inches)
Completed Time: Jan 20, 2013
Remarks:
This is my 775 Painting since 2003 and my 47thChinese Bai Mao, also, my 172nd assignment in Chinese National Academy of Arts.

Originally, I wished to paint a Chinese Gongbi Painting. But, my headache stopped my work for 2 days.

Anyway, today, I have felt much better, so, I have completed it on the Baimiao level.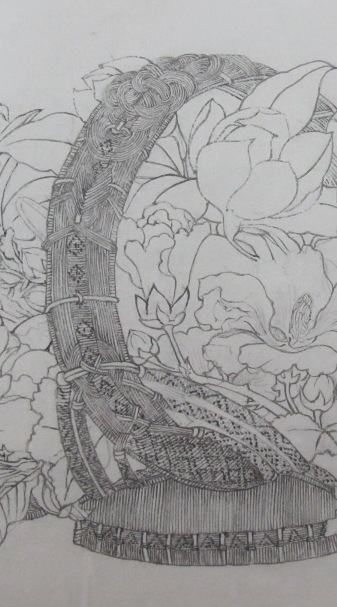 How do you think of it? Do you enjoy it?

If you have any questions, comments or suggestions, welcome to write to shirley@ebridge.cn or shirleyz004@yahoo.com ,you can also publish your opinions on Message Board . :-)

--Shirley Zhang
Jan 20, 2012